BigCommerce Development Services & Design Services In Dubai
Grow your business with the best BigCommerce development services providers in Dubai. Create storefronts that catch the eye of the viewers.
Shine your business on the web with Number9 BigCommerce Development services
Get the best website in town with Number9 BigCommerce development company. Want to showcase your business in front of the whole eCommerce market and create your name? Choose Number9 BigCommerce eCommerce services. At Number9, we help our customers achieve the best website development and design services. Website development and design can be a hefty task, especially for beginners. If you want your website to stand out from the crowd and compete in the eCommerce market, you can count on us. We offer BigCommerce services in Dubai for businesses of all sizes. You can take control of your brand image with our developed websites. At Number9, we believe in perfection. After joining hands with us, think of nothing but perfection. With our help in website development, you can sit, relax, and watch your business grow rapidly. With our vast experience in the eCommerce market, we know what type of website your business would suit and that is why we do not just create websites, we make them multi-functional, attractive, and engaging.
Want a website development company that takes your ideas and gives them a unique and ideal look? Turn to Number9. At Number9, we focus on the requirements of our clients. Their satisfaction is our priority. For us, the customer is always right. We ask the requirements of our clients and give their ideas a new shape with our expert development skills. We turn your vision into innovation. With vast experience in the eCommerce market, we know what is better for your business and that is why we craft websites that depict your business. Our crafted designs are beautiful, unique, multi-functional, and engaging. Need a custom BigCommerce design? Choose Number9. We manufacture designs that make the viewer come back to your website again and again. With our exceptional website designs, success is guaranteed. Enhance your web identity with us.
At Number9, we do not just provide ordinary BigCommerce Development Services. We offer services for a lifetime. We create the base of your business with our website. Your website is like a mirror that reflects your business. We create multi-functional and unique websites so that people visit your website more often and resulting in the growth of your business. By understanding your business and idea, our team of excellent and experienced web developers comes up with some amazing ideas for your website that will not only look good but also work great. So, when you choose Number9, you choose success. We know the complexity of running your online business in the eCommerce market and that is why we offer astounding Number9 eCommerce websites that take the breath of your visitors away. Choose Number9 BigCommerce eCommerce services to compete in the eCommerce market.
BigCommerce Development services include:
BigCommerce Migration services
Migrating from one platform to another can be complicated for a beginner. It requires strategic planning and care. Otherwise, your business can be at risk of safety issues. Migration is a tricky and complicated process especially for those who want to migrate from a physical store to an online store. At Number9, we guarantee smooth and seamless migration from different platforms to BigCommerce. We care about the security of your website and that is why we handle the migration process strictly.
The main point of having a website is to engage users and gain more traffic. More traffic means better growth of your business. Number9 helps you control and increase your traffic with its expert BigCommerce SEO services. Our SEO experts derive different ways to increase your traffic. Our job is to make sure your website is among the top searches of various search engines. With our experienced BigCommerce SEO services, you can elevate your brand to the top of Google.
Want a theme that reflects your business beautifully as well as suits your business? Turn to Number9 BigCommerce theme development services. Our expert and professional web designers get to know the requirements of our customers and provide them with amazing and astounding themes that are multi-functional, unique, and alluring. The theme is the first impression creator of one's website and we help you create a great one. By choosing our theme development services, your visitors will surely revisit your website more often. With custom themes and plugins, we create a web design completely according to our client's requirements.
BigCommerce web design services
The expert web designers of Number9 offer custom BigCommerce web design services. Create an astonishing BigCommerce web design with our BigCommerce web design services. We create custom BigCommerce designs that feel right. Whatever the customer requires, BigCommerce store redesign or even a new web design, we have them all. With the help of our professional web designers, expect nothing but perfection. Get a web design that compliments your business needs.
BigCommerce maintenance and support services
Even after your website is delivered to you, we take care of the maintenance and support services. Unlike most companies that do not offer maintenance and support services, Number9 BigCommerce services in Dubai offer 24/7 maintenance and support services to its customers. If our client thinks there is an issue, we test it and find the perfect solution for it. Hire professional BigCommerce developers of Number 9 to be able to run and manage your website easily.
BigCommerce integration services
Integration of functionalities in eCommerce websites can be a hefty task. The features should merge with the BigCommerce platform and should intensify its performance. Number9 BigCommerce integration services make sure to integrate integrations that are perfect for the platform. Our BigCommerce integration services include:
BigCommerce payment gateway integration
BigCommerce Amazon integration
BigCommerce ERP integration
BigCommerce pos integration
BigCommerce inventory integration
BigCommerce API integration
BigCommerce eBay integration
BigCommerce shopkeep integration
BigCommerce ups integration
If You Have Any Questions, Please Contact Us
Our WordPress Website Design Company tries to do its best to provide you with high-quality consultations concerning any question about our services.
Completed projects to the end by our specialists.
A large team of the best specialists.
Completed projects to the end by our specialists.
Completed projects to the end by our specialists.
Why Choose Number9 BigCommerce Development Services?
Your website is the mirror that reflects your business. It creates the first impression on the mind of your visitor. So, you can not compromise on the quality of your website. You can develop a website by yourself but it can become difficult for you to manage your business and website altogether. That is why you should hire professional BigCommerce developers. There are many BigCommerce eCommerce website builder platforms available in the market, but you should choose the best one for the development of your website. Number9 BigCommerce development company has earned its name in the eCommerce market by offering the best BigCommerce CMS services. With the help of our professional and experienced workers and trustworthy clients, we have become the best BigCommerce eCommerce website builder company in Dubai. We create custom websites that empower the web identity of our clients. We know the hardships a beginner businessman has to go through. Most web development companies charge too much for their clients which makes it impossible for them to afford these services. Number 9 BigCommerce Development services work to help these people compete in the market. We do not let our clients get left behind in the eCommerce market. That is why we offer cost-effective BigCommerce CMS development services in Dubai. Even an average person can afford our services and grow their business. We offer BigCommerce website development, BigCommerce store redesign, and custom design, and all services associated with BigCommerce. Choose Number9 for the best website development experience of your life.
Our standard working procedure includes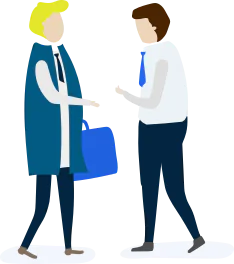 First, we communicate with our clients to get to know their requirements. In this way, we get to know about their business. Our experienced web developers offer their ideas to make the website even better.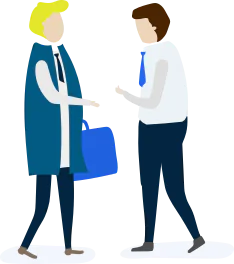 After communicating about the website, our experts start their work by designing some web designs for the website. We use different themes and plugins to make the website look even better. After that, we show them to our clients and start our work with the one they chose.
When the design work is done, our professional team of web developers starts the development process. In this process, they add features and functionalities to the website according to the business type.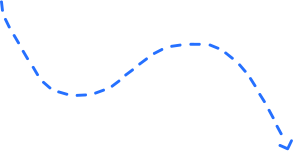 After the development process, we ask our clients if they want any revisions to their website or not. We revise the whole process until our client is completely satisfied with the process.
After doing the testing and getting approval from our clients, we add some final touches and test the website again for any issue and deliver it.
Frequently Asked Questions (FAQs)
Sign up for our consultation