Promote Your Business With The Best Company Profile Brochures Agency In Dubai
We help companies discover what makes them unique and channel it into a memorable experience that outsells and outshines their competition online.
Increase your customer retention
Profile brochures are meant to increase your customer awareness, sales, and retention by attracting them with the most lucrative designs. Number9's experienced team and advisors can create for you the best brochure designs and can guide you on how to turn your brochure into a profit generator for your business. We design your company profile brochures that match your firm's identity. With our created company profile brochure designs, you can represent your business with a style that will drive customer awareness of your brand.
We create delightful company profile brochures
Creativity is not a thing possessed by everyone. And combining creativity with your expertise is an art. Fortunately, Number9 is blessed with people who are both creative and expert. When they combine their creativity with their expertise they craft the most delightful company brochures designs that not only make your business noticeable but also aid in influencing potential customers.
Our wide range of services include
The diversity in our services provides efficient proof of our work.
Our designed brochures guide people about your company products and services and inform customers about their benefits. Our team of dedicated designers creates state-of-the-art brochure designs to increase customer awareness and sales.
Our designed profiles let your clients have a glimpse of your past works. Our created profiles speak a ton about you and your artistic abilities. In other words, our designed profiles are the first impression of your business.
Designing a brochure is not enough. There should also be some content printed on it. That is why we hire the best content writers to provide you the most fascinating text with the most delightful designs. Our content writers make sure to write content that can give voice to your brochure designs.
We make use of licensed images for our work. We at Number9 respect others' privacy and do not use other companies' created images. Our expert designers create new images for every project.
Number9 also ensures the high-quality printing of profile brochures. Because printing does have an effect on the customers' minds. That is why we print premium quality brochures to uplift the image of your business.
If You Have Any Questions, Please Contact Us
Our professional support team try to do their best to provide you with high-quality consultations concerning any question about our services.
Completed projects to the end by our specialists.
A large team of the best specialists.
Completed projects to the end by our specialists.
Completed projects to the end by our specialists.
Why Choose Number to craft your profile brochures?
If you are thinking of choosing a firm that can provide you with the best brochure designs then Number9 could be the right choice for you. Why? Because we believe that in order to create an influence, you have to provide the right designs. That is why our team of visionary graphic designers challenge themselves and strive to provide you with the best profile brochures that depict the true image of your business in their designs. We collaborate with you to learn about your business, vision, objectives, and customers on a deeper level so that we can provide you designs that exceed the limit of your expectations.
Number9's standard working procedure
Our standard working procedure consists of the following steps.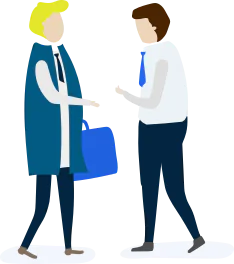 First, we meet with our clients in order to get to know their business, vision, objectives, and business goals. Our meeting provides us with different ideas and motivates us to create awesome brochures for your business.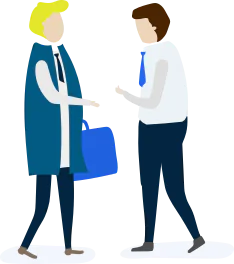 Once we get the idea of your business needs and requirements, our expert designers start the designing process so that they can provide you awesome designs in a limited time.
We create fascinating content for your brochures. Not just designs, our words also guide people about your products and aids in the selling process.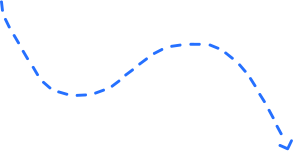 We show our work to our clients and if they think that something is missing, we revise our work again so that we can provide you with the best products.
We print brochures of premium quality and provide you with the final products.
Frequently Asked Questions (faqs)
Sign up for our consultation