Improve Your Marketing Efficiency With The Best Conversion Rate Optimization Agency In Dubai
We help companies discover what makes them unique and channel it into a memorable experience that outsells and outshines their competition online.
Intensify the percentage of your visitors
If your brand is not getting its desired ratio of the audience then Number9 can intensify the percentage of your visitors without additional expenses and can help you in fueling up your sales. How does it sound to you? Good? Number9 specializes in aligning the various aspects of your websites, from improving organic listings to modifying paid ad texts, optimizing landing pages, restructuring layouts and designs, devising effective strategies, and much more. In other words, you can say that Number9 works to increase the number of customers who buy your products or can fulfill the purpose of your ad campaign.
Transform your visitors into loyal paying customers
Let's say that you are getting a thousand visitors from your marketing campaign and from these thousand visitors only 2% are buying your products i.e generating an average of 20 sales. But if you want to increase the number of sales, you will either have to double the traffic which is quite expensive or you can double the conversion rate which is a lot cheaper than the former choice. If you are wise enough and you do not have so much money to spend then you will surely choose the second choice. Number9 applies successful Conversion rate optimization strategies so that you may have a major impact on your visitors and you can convert them into loyal paying customers. In this way, Number9 helps in transforming visitors into customers to boost up your sales and sky-rocket your revenue.
We offer a wide range of services in CRO
Our wide range of services in conversion rate management includes:
If you are running your old ads again and again then people will get tired of them and will start to ignore them. But you do not want this to happen, you want people to take interest in your ads so that they can get comfortable buying from you and that is why you need to optimize your ads from time to time. So that you can give the audience something new every time they see your ads. For this purpose, Number9 offers the services of optimizing ads to generate lucrative ads to attract more audiences.
Holistic campaign management
Once you join hands with Number9, you do not have to worry about anything. Because we take care of everything from evaluating to diagnosing the conversion rate and fixing it. We took charge of your marketing campaign so that we can help you in achieving your business goals.
Targeting the right audience
We help you in targeting the right audience to increase your conversion rate. Because if you are not targeting the right audience then no matter how much traffic you get, you will not be able to generate more sales. To generate more sales you have to target the right audience and Number9 will help you in it.
If You Have Any Questions, Please Contact Us
Our professional support team try to do their best to provide you with high-quality consultations concerning any question about our services.
How Number9 can augment your conversion rate?
If you want to enhance your conversion rate then Number9 should be the right stop for you. Why? Because Number9 has been in the field of conversion rate optimization for over a decade and we know that generating traffic only has value if it can be converted to leads. For this purpose, we look at your KPIs and business goals so that we can understand what areas of the site we need to focus on. Then it is all about learning, testing, iterating, and optimizing. These 4 steps will allow us to enhance your conversion rate and increase the efficiency of your digital marketing campaigns.
Completed projects to the end
Completed projects to the end
Completed projects to the end
Completed projects to the end
Number9's standard working procedure
We have a simple and client-friendly standard working procedure.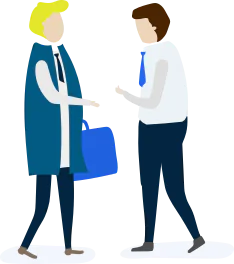 First, we meet with you and analyze what kind of audience you should target for your business and what is the reason for your visitors to not buy from you. We also study your competitors before we identify the areas where you need improvement.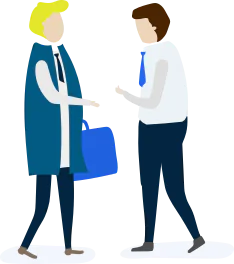 We devise an effective strategy through which we can enhance your conversion rate. Our strategy focuses on improving UI/UX designs and landing pages to overcome all usability challenges.
We apply our strategy and if we do not see our immediate and effective results then we modify our strategy so that we can get better results in a small amount of time.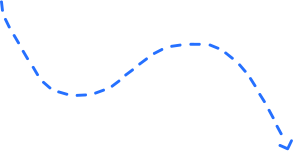 We fix all the technical issues, bugs, and problems so that the visitors do not have to face these issues.
When everything is all set and good, we target the desired audience through different digital marketing channels to generate sales.
Frequently Asked Questions (faqs)
Sign up for our consultation