Champion Your Brand With Bold Audience With The Help Of Best Corporate Identity Agency In Dubai
We help companies discover what makes them unique and channel it into a memorable experience that outsells and outshines their competition online.
A leading corporate identity agency in Dubai
To develop a non-stop business solution for your company, we at Number9 combine our creative thinking abilities with advanced digital technologies because when it comes to corporate identity, we really know what we are doing. We craft efficient strategies in order to make your brand remarkable and widely recognized. We identify your brand's personality and help you stand out among all the competitors in your field. The commitment of our employees and their quality of collaborating with each other and with clients to achieve greater goals has made Number9 a leading corporate identity agency in Dubai.
Build brands that can stand in the digital market
Number9 believes in creating brands that people can love and only those brands survive in the digital market that people love and feel attracted to. That is why we establish brands with passion and commitment to deliver results. In order to bring your brand to life, we at Number make creative strategies to grow and transform your business. Our teams have worked with a diversity of business holders and converted their businesses into successful brands. We strive our best to maintain the traditional brand structure of beliefs and vision so that we can make your brand more interactive and approachable.
We offer a variety of services
Brand identity and naming
In order for your brand to captivate the targeted market, we at Number9 identify your brand by providing a suitable name that can help it in defining its identity in the market. Also, we tell a perfect story of your brand and convey your message efficiently to establish an emotional relationship with the audience.
The audience will only choose the brand that they can understand. That is why we create good brand architecture to generate clarity and leverage. We at Number9 help you to structure your brand because we believe that aligning your brand framework according to the consumers' demand is the best way to brand management.
Number9 also offers the services of rebranding because rebranding is considered important to capture new customers' attention. Rebranding ranges from modifying existing visual elements to completely modifying them. At Number9 we create a new identity of your brand while maintaining a visual connection with the previous identity.
Our distinctive logo designs reflect the nature of your business in their designs. To create a logo design for your business, we at Number9 study your business and then craft a logo design while keeping the nature of your business in mind.
Graphic designing is the process of communicating visually with the combination of images and words to give the desired effect and translate the brand values to the viewers.
If you have any questions, please contact us
Our professional support team try to do their best to provide you with high-quality consultations concerning any question about our services.
Completed projects to the end by our specialists.
A large team of the best specialists.
Completed projects to the end by our specialists.
Completed projects to the end by our specialists.
Why choose Number9 to be your corporate identity agency?
If you want to take your business to the next level then there is no other service provider better than Number9. Why? Because Number9 has been in the field of corporate identity for over a decade and we have improved ourselves continuously and have made ourselves the wolves of this field by hard work and commitment. We believe that your corporate identity must be fully developed if you want to stay in the tough competition. As a premium corporate identity firm Number9 creates your brand's identity by identifying its purpose and moral values. We make sure to fulfill all your needs of corporate branding by providing logos, flyers, brochures, and other promotional stuff that can play a crucial role in making your brand more recognizable.
Our standard working procedure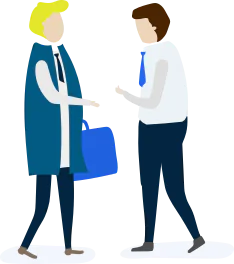 The first step of our working procedure is to meet our clients so that we may get to know about you and your business. Our meeting gives us various ideas through which we can provide corporate identity services to your business and make it a successful brand.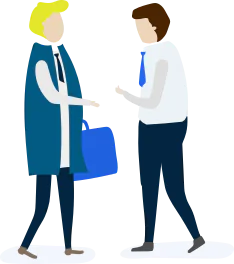 We analyze the success rate of our strategy and if by chance it is not delivering the ideal results then we modify our strategy so that we can deliver the best at an economical price.
Creating a successful strategy
Once we get to know about you and your business, we create an effective corporate identity strategy so that we can take your brand to the next level of success.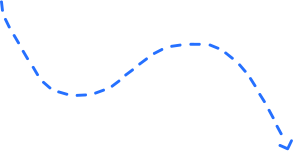 Once our strategy is completely modified, we start working on it so that we can deliver responsive results in only a small amount of time.
Once our team starts working on the work plan, we deliver the best results that exceed the client's expectations.
Frequently Asked Questions (faqs)
Sign up for our consultation