Dedicated Server Hosting: Enhance your website security with Number9
When your website is running on a shared server, the performance of the website will fluctuate over time. This is a sign that your site needs more resources, and that the workload of your neighboring servers is affecting the performance of your site. With dedicated server hosting, you will receive 100 percent of the resources that you need to run your website, and you will enjoy 100% uptime at all times. Let Number9 help you go up and further with the best dedicated server hosting services.
Improve your website speed with Dedicated Server Hosting
Number9 dedicated server hosting services offer a variety of advantages, from increased bandwidth and disk space to root-level access. You will have the ability to change the server's operating system, configure your web server, and control security updates and security checks. Our dedicated server hosting services also come with more advanced features, including a dedicated IP address. In addition, they can be upgraded to accommodate any future growth that your business requires. This is an advantage that many small businesses and online entrepreneurs have.
Best dedicated server hosting services
In addition to cost-effectiveness, dedicated server hosting services provide many benefits. For small businesses, cheap dedicated server hosting services may be the right choice. It is also easy to manage and will help you get your site up and running in no time. However, if you want to grow, you will need enterprise or high-end dedicated servers for Dubai. To make sure that your website continues to run smoothly, contact Number9 dedicated servers for Dubai right now.
Achieve new heights with the best Dedicated Server Hosting services
Number9 dedicated server providers are a great choice for businesses with heavy resource requirements. A dedicated server is a unique server devoted to only one website. It has no other websites sharing it, ensuring speed and reliability. In addition, our dedicated server providers are much more secure, and you will be able to keep your customer's data safe. Moreover, there are no interruptions in service due to the lack of other users.
Get quick support with Number9 dedicated server providers
There are many benefits of dedicated server providers. Firstly, you will be able to have more control over the configuration of your server. Secondly, you will get fast support from a dedicated server provider. The top dedicated server providers will also monitor and fix problems on your behalf, which is the ultimate goal of any dedicated hosting contract. If you are thinking about switching to cheap dedicated server hosting, consider hiring Number9. We are your best dedicated server hosting company.
Buy dedicated server from Number9
A Dubai dedicated server allows you to allocate resources to your website. It also gives you greater control of the resources allocated to your site. By avoiding shared server hosting, you will be able to scale up and down your website as you need it. A Dubai dedicated server is also a great choice for businesses with large content. You can have it run faster and more efficiently, and it will attract more customers. It will also save you money in the long run. Buy dedicated server right now and experience unmatched quality of Dubai dedicated services.
Make your website more secure with Dubai dedicated server
While shared hosting is a good choice for many people, Dubai dedicated servers provide an edge over shared hosting in several ways. Dubai dedicated servers are more secure than shared servers and provide enhanced security measures. Because the cheap dedicated server hosting is dedicated to you and your website, you can be sure that your information and data are safe from hackers. In addition, cheap dedicated server hosting has very high uptime and doesn't have downtime. They also don't share any resources with anyone else.
Dubai dedicated server hosting
When you buy dedicated servers from Number9, we offer low maintenance costs, as we take care of the network layers, anti-spam filters, and caching software. You can focus on your site's content and traffic. Dedicated servers also feature enterprise-level technology, including redundant power and around-the-clock monitoring. dedicated servers for Dubai are more secure than shared servers and are protected with redundant power and network connectivity. And the price is right too because, with dedicated servers for Dubai, you'll be getting a fully managed, high-quality server at a low cost.
Dedicated servers for Dubai
The cost of a dedicated server depends on the type of operating system it uses and its availability. Free open-source operating systems such as Debian and CentOS are commonly included, but some companies also offer commercial versions. Number9 is one of the best dedicated server hosting providers on the internet. We have servers in the UK and US. 
Number9 is the best choice for high-traffic sites and web applications. Our UK server is known for its speed, security, and performance. It is also better suited for companies that are regulated. The amount of traffic a website gets daily determines how scalable a dedicated server is. The best option for any sized business depends on the resources they need. For example, a small business may need more than 1 TB of space or 100 users.
We have dedicated server hosting providers all around the world
Number9 has dedicated servers in the UK, US, and Europe that are much more secure than shared servers. These private machines don't share resources with anyone else. They are protected with high-end security features. You won't have to worry about regulatory compliance, or securing customer data. Our cheap dedicated servers also offer enhanced service quality. There are virtually no downtime issues. And, compared to shared hosting, our US servers have the highest uptime. And since they're always on, you don't need to worry about security issues or server maintenance. Buy dedicated server from Number9 and improve your website performance. 
Take total control of your server with Number9
Another major advantage of our Europe server hosting is that you will have total control over your server. If you are hosting a website for a client, you can install software and manage the server yourself. While shared server hosting is convenient for most people, the flexibility that a dedicated server offers is unparalleled. If your business requires advanced web development or has unique needs, Number9's dedicated servers are a perfect choice. If you want to be in control of the resources you need, buy dedicated servers from Number9.
Our dedicated server hosting services include
At Number9, we offer secure dedicated server hosting services in order to prevent the client's website from cyber attacks and safeguard the business data.
At Number9 dedicated server hosting, we offer extra resources to increase the client's website traffic.
At Number9, we deliver lightning-fast loading speed to improve clients' website performance.
Customer-friendly packages
At Number9, we offer customer-friendly packages based on the required bandwidth, web traffic, and server speed of the client's website.
At Number9, we offer our top-notch dedicated server hosting services 24/7 so the client does not have any issue with their website performance.
If you have any questions, please contact us
Our professional support team try to do their best to provide you with high-quality consultations concerning any question about our services.
Completed projects to the end by our specialists.
A large team of the best specialists.
Completed projects to the end by our specialists.
Completed projects to the end by our specialists.
Why choose Number9 Dedicated Server Hosting?
Every website owner wants the best for their website. It is hard to run your business with a lot on your mind. As managing everything becomes so difficult, Number9 dedicated server hosting can take over your website. Let the experts take control of the technology that drives your business to the highest level. Whatever you need for the improvement of your website, we provide efficiently. Being a reputable dedicated server hosting service in Dubai, we deliver our expertise to help you boost your website performance. We guarantee lightning-fast bandwidth speed and maximize the website's up-time. Choose Number9 for the better future of your website.
Our standard working procedure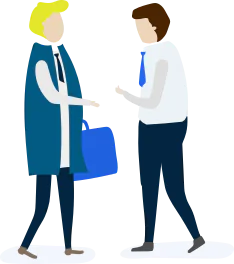 Communicating with client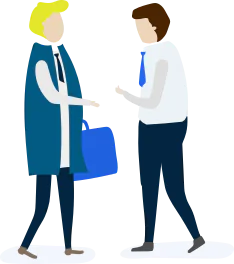 We Consider And Analyze The Work Plan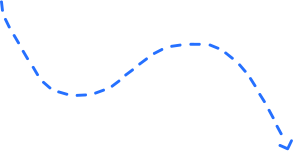 Once Again We Analyze And Check Everything
Frequently Asked Questions (FAQ's)
Number9 is your best choice for dedicated server hosting because of its incredible reputation in the online market.
Yes, Number9 is the best dedicated server service in Dubai.
Yes, we have a vision of helping our clients in every possible way. That is why we provide excellent dedicated server hosting services at cheap rates.
Sign up for our consultation