Email Migration Services: Enhance your accessibility with Number9
Getting email migration services for your business can be a big relief in the event of a data breach. While the migration process may seem complex, it actually is very straightforward, and there are several reasons why it should be entrusted to a professional. This way, you can be sure that the process will go as smoothly as possible. Hire Number9 for the best email migration solutions.
Professional Email migration services
Hiring our professional email migration services to help with your migration is an excellent option since these companies will have the skills and experience to handle it correctly. While an in-house business email migration service in Dubai may be able to handle this project, many companies don't. Outsourcing IT operations to a third-party provider is an excellent idea, but it's important to ensure that they'll be able to provide the support you need. Number9 is the most reputable email migration service in Dubai.
Top-notch email migration services
When looking for email migration services, look for one that provides real-time migration and advanced security. Our Microsoft-certified business email migration service in Dubai will ensure that your email is migrated safely and that you get ongoing support after the migration. Once the migration is completed, you'll be able to access your new email in no time. Once you've signed up for an email account with a reputable business email migration service in Dubai, it's time to begin the migration. The best way to do this is by hiring the Number9 business email migration service in Dubai.
Save heavily costs with our email migration solutions
To make the process easier, you can ask our business email migration service in Dubai for a free consultation and quote. Our email migration experts specialize in email migration and will work closely with you to ensure a seamless transition. For business users, email migration experts will be a valuable asset, especially if you need to migrate your email system from one server to another. Once you've signed up with our email migration solutions, you'll be able to make an informed decision about the right solution for your business.
Expert email migration solutions
Before you start the migration process, you'll need to set up DNS. Most email migration solutions will help you with this. This will ensure that you're able to receive your emails on the new server. Once you've set up your DNS, your email migration experts will perform the migration process for you. If you've never done it before, this is a good time to contact our email migration experts. The Number9 email migration experts company will help you set up your new system with the right software.
Related Website Solutions:
Exceptional email migration services
Choosing our email migration services is a crucial step in ensuring a smooth transition. To ensure a smooth email migration, the Number9 email migration services company does an in-depth analysis of your current system. An analysis is essential because it gives a clear picture of the data to be transferred. It also shows that the company has considered all possible issues and that it is committed to a seamless transition. It should be easy for end-users to use the new service.
Extraordinary email migration services for your business security 
Number9 email migration services provider will prepare the environment of your source and the target server. This will ensure a smooth transition. It will help you save money. If you've been using a specific email system for a long time, you should consider switching to a more cost-effective and user-friendly version. You can also save money by switching to an affordable email provider. By making this switch, you'll be able to utilize a number of tools that are not necessary to your current system.
Partner with the best email migration services provider in UAE
Finding the right email migration services is critical for ensuring that your data is protected. While it's easy to perform a backup yourself, an email migration service will also back up your information and ensure that you've got the right files and settings. Whether you need email migration services for your personal or business needs, these professionals can guide you through the process. So, don't hesitate to get in touch with us today. You'll be glad you did!
Maximize your business security with our email migration services
Before you start the email migration process, you must decide where you'd like your data to go. Whether you're going with an on-prem Exchange environment or a hybrid environment, the destination of your data depends on your current IT infrastructure. If you want to transfer your entire data from one server to another, you should use cutover migration. It's the best option for small and mid-size businesses. If you're planning a migration for a large enterprise, consider a cloud-based solution. Hire Number9 to get the best email migration services in the UAE.
If you have any questions, please contact us
Our professional support team try to do their best to provide you with high-quality consultations concerning any question about our services.
Completed projects to the end by our specialists.
A large team of the best specialists.
Completed projects to the end by our specialists.
Completed projects to the end by our specialists.
Why choose Number9 Email migration services?
Every website owner wants the best for their website. It is hard to run your business with a lot on your mind. As managing everything and migrating from one platform to another becomes so difficult, Number9 Email Migration Service Dubai can take over your website. Let the experts take control of the security that drives your business to the highest level. Whatever you need for the security of your website, we provide it efficiently. Being a Email Migration Service Dubai, we deliver our expertise to help you boost your website performance. We guarantee lightning-fast bandwidth speed and maximize the website's up-time. Choose Number9 for the better future of your website.
Our standard working procedure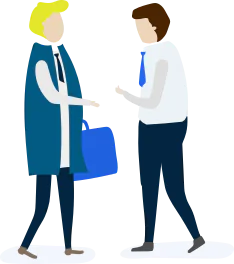 Communicating with client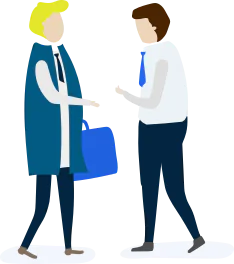 We Consider And Analyze The Work Plan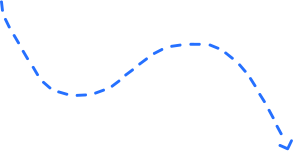 Once Again We Analyze And Check Everything
Frequently Asked Questions (FAQ's)
Number9 is your best choice for email migration services because of its incredible reputation in the online market.
Yes, we have a vision of helping our clients in every possible way. That is why we provide excellent email migration solutions
at cheap rates.
Yes, Number9 provides the best Email migration services in Dubai.
Sign up for our consultation