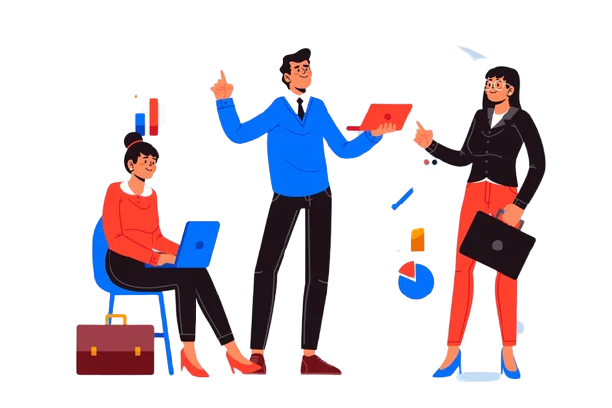 GMB services in Dubai: Promote your business with Number9
Having Google My Business services in Dubai can be an excellent way to increase your online visibility and boost sales. The service offers many benefits, including the creation of a free website and an in-store kit. Additionally, customers can post reviews of your business and interact with you directly through the Google MyBusiness website. Number9 can help you benefit from Google My Business management services.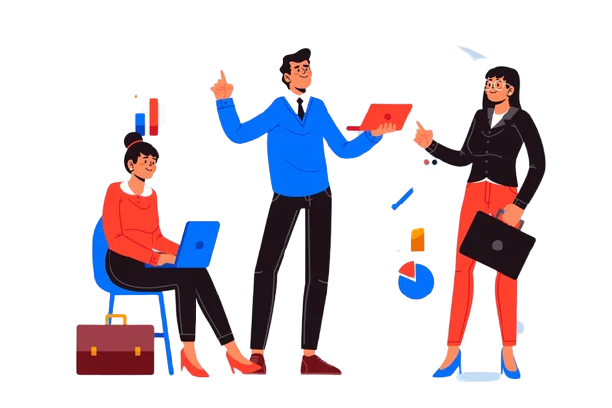 Improve your online visibility with top-class GMB services in Dubai
One of the biggest challenges businesses face when using Google My Business is inaccurate information. This can make it difficult for consumers to find your business and can lead to lost sales. If your NAP information is inconsistent, the platform cannot trust your listing, and this can damage your reputation. The best solution is to have your GMB profile updated regularly. If your GMB account has accurate and consistent NAP information, your customers are more likely to visit your business.
Google My Business notifications can be a great way to stay on top of questions and feedback. The service will notify you when someone asks a question on your business page. You can also publish frequently asked questions on your page to help your visitors understand your products and services. This will help you respond quickly to questions and improve your customer experience. This will help your business get more sales and increase your customer base. There are numerous other benefits to using a GMB service in Dubai.
Stand out from the crowd with Number9 GMB Dubai
The most important benefit of using Google My Business is the ability to make your business stand out from your competitors. It also gives you an opportunity to create branding. If you are a pizza restaurant, for example, then you should select an emoji that reflects your business type. When people are searching for a pizza restaurant, the emoji will be relevant and you will appear in the search results. When users are searching for pizza restaurants on Google, they will see the emoji instead of a website.
Get more customers with GMB services in Dubai
Having a GMB account can help you get more customers. Not only can it increase sales, but it also improves customer engagement. If you have an online presence, GMB services Dubai will increase your exposure and boost your ranking on search engines. By using these services, your business will be more visible to customers and will be seen more in the search results. There are also other benefits to GMB for your business. For example, Google has made the feature of the Google My Business page more important for SEO than ever. Number9 can help you make the most out of your Google My Business management services.
Attract your target audience with Number9 GMB Dubai company
Google My Business helps you create a local presence that will attract potential customers. By using Google My Business, people will be able to find your business and contact you in a local area. The more people you can reach your target audience, the better. Getting your business on Google is crucial for the future of your business. It can make a big difference to your sales. And remember that it is a great way to gain a competitive edge in the market.
Top-quality GMB services in Dubai to increase your visibility
Apart from creating a local presence, GMB services Dubai can also improve your local visibility. Moreover, they will help your business achieve better rankings in the search results. You can get a complete report of your listing and see how your business is performing on Google. This is essential for your online success. You can hire a professional to optimize your listings in Google. You can even use the Google My Business dashboard to see the progress of your business.
Google My Business (GMB) is a web service that allows businesses to create a listing on Google and make sure that consumers can easily find the information they need. With over 70% of the search market share, Google is an essential tool for your business. Let Number9 GMB optimization services in Dubai help you make the most of this tool.
Rank higher than your competitors with GMB Dubai services
By creating a Google My Business account, you can make your company's profile more visible to potential customers. Additionally, having a GMB account gives you the power to monitor site visits and calls for your business. These GMB optimization services in Dubai help you maximize your online visibility and improve your rankings in local searches.
Top GMB Dubai company
Once a business has GMB management, it allows relevant fields to pop up when someone conducts a search. The related fields will appear on the first page of the results. This makes your brand more visible and increases your chances of being found, which will lead to more interaction. In addition, it can increase credibility for your business. The advantages of GMB optimization services in Dubai cannot be understated. You can get started today! Consider the benefits of GMB for your business with Number9.
Connect with your audience faster than ever
If you have a physical location, you can also create a location group. A location group is a collection of business listings. You can choose to use the name that is published in your state, or even a generic name if you wish. This way, you can change the name later, as needed, without having to go through a tedious process of editing and updating your listing. Once you have a location group, you can start adding more locations and posts.
Google My Business services will increase your online visibility by providing your business with a listing on the popular search engine. This will allow users to find you by entering your address, and this will increase traffic to your website. It can also increase your sales and leads from local visitors. With the right GMB service, you can attract more potential customers and increase your customer base. The benefits of having a Google My Business account are clear: It increases your chances of being found on the top of the search results and helps your company to get a higher number of customers
Grow your website traffic with Google My Business Management Services
Google My Business is essential for your company to remain visible in the eyes of potential customers. The right SEO strategy can help your company achieve a higher position on Google. Rooted Digital's GMB service in Dubai tracks the presence of your business on Google and ensures consumers are gaining valuable knowledge about it. There are many benefits to a Google My Business listing, and they can help your company gain more traffic and differentiate itself from competitors.
Create a better exposure of your brand with GMB Dubai
Google My Business (GMB) is a free service that allows a company to create a listing on Google. This feature allows consumers to see the information about a company when they perform a search. As the world's largest search engine, Google has a market share of over 70%. Creating a GMB account will help your business gain exposure to your target audience, as well as provide valuable details to potential customers.
Boost your ranking with Number9
The GMB dashboard allows businesses to manage their listing and update the information contained in it. A company can change its name, address, phone number, hours of operation, and other details. With GMB, a company can improve its visibility in search results on Google, which is the largest source of information for users. Keeping updated information is also critical to achieving a high level of online visibility. If you want to achieve a higher ranking on Google, a GMB listing is essential.
Without a GMB page, a business is missing out on a massive amount of potential traffic and differentiation. A GMB service in Dubai can help you with this by tracking your company's presence on Google's search results and making sure consumers get valuable information about your company. This service is essential for a successful online presence. It's also a good way to improve your reputation and boost your rankings. The GMB app lets you update your company profile on the go.
If you have any questions, please contact us
Our professional support team try to do their best to provide you with high-quality consultations concerning any question about our services.
Completed projects to the end by our specialists.
A large team of the best specialists.
Completed projects to the end by our specialists.
Completed projects to the end by our specialists.
Why choose Number9 GMB services in Dubai?
Google My Business is a great platform for a business to take advantage of. But without proper skills and google my business management services, one can not increase their GMB lead generation. For a business to take complete advantage of their GMB management, it is better to hire a Google My Business optimization service. There are not many top-quality GMB optimization services in Dubai although, if you want the best one, Number9 should be your first choice. First of all, we are a reputable Google My Business optimization service. Being a reputable google my business SEO service, Number9 offers top-quality google my business optimization services. 
Small businesses often find it hard to hire a GMB Dubai service because of high pricing. But Number9 is not like those google my business SEO services. You can optimize your google my business listing with the assistance of Number9 at cheap rates. We think that all businesses should progress with GMB lead generation. For that purpose, we offer cheap GMB optimization services in Dubai. Get the most out of your business with Number9 google my business optimization service.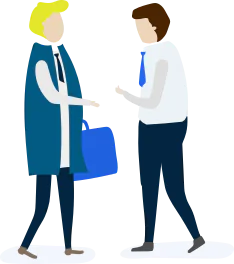 Communicating with client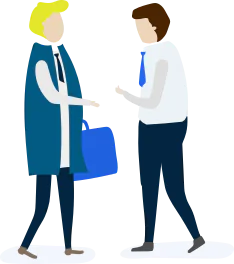 We Consider And Analyze The Work Plan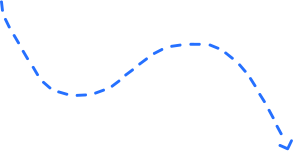 Once Again We Analyze And Check Everything
Google My Business Management expertise
To turn searchers into paying customers, Number9 makes Google My Business (GMB) work for you. We are aware of what it takes to advance your enterprise and accomplish your objectives. We have demonstrated the ideal method for doing just that to more than 1,000 owners like you. With more than ten years of experience, we are aware of the individuality of each client and project. That doesn't necessarily mean that each company needs to develop a brand-new strategy from scratch. We've developed a procedure that has been consistently demonstrated to be the model for an effective regional strategy! As your business expands, we are ready to assist you. We put a lot of effort into being data-driven and staying up-to-date with technological advancements. This preserves the originality and uniqueness of our campaigns while also shielding us from future adjustments to algorithms and user behavior. We develop strategic plans that are well-thought-out but swift to implement, carrying them out in a totally transparent manner at work. High-quality search engine marketing is available from Numer9. We are a digital marketing agency that uses data to inform all of our marketing strategies, from SEO to paid media. Award-winning agency Number9 has the ability to transform any company from good to extraordinary. Our knowledge spans the following areas, enabling us to provide comprehensive services that are intended to unlock your full online potential.
Frequently Asked Questions (FAQ's)
Sign up for our consultation