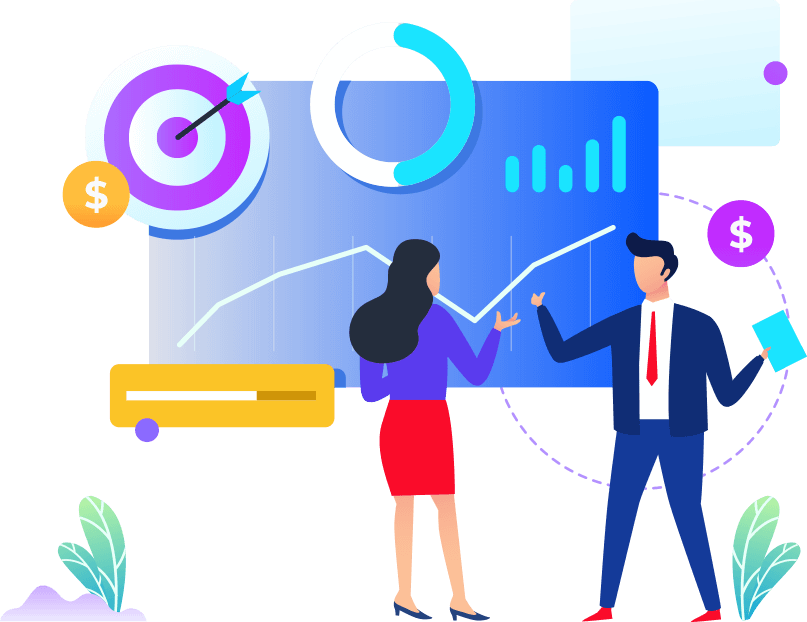 Feel the Joy of Success By Choosing The Best Google Ads Management Services in Dubai
We help companies discover what makes them unique and channel it into a memorable experience that outsells and outshines their competition online.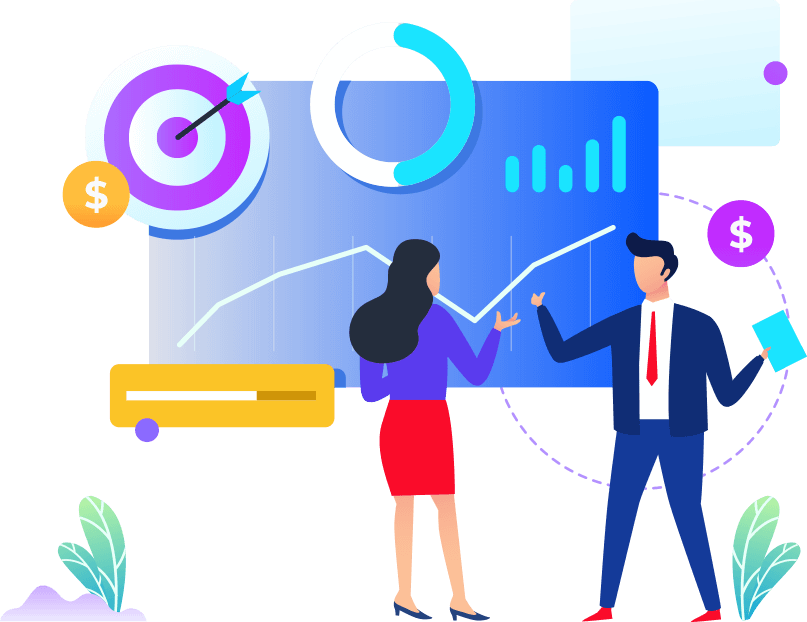 Dubai's Favourite Google Ads Management Agency
Number9 is a leading Google Ads Management Agency that is developed to empower your business with customer-oriented and ROI-driven pay-per-click campaigns. Our in-depth research abilities and sterling expertise enable us to create Google Ad campaigns that present your brand to the right purchaser at the right time when they are most likely to buy. We always take great pleasure in delivering the best results for you. We help you fuel up your sales, bring you, new customers, and also optimize your strategy to build your brand's name in Online Market.
Number9 Google ads management services promotes your business on Google through advertisements so that you can generate an enormous amount of revenue at affordable rates. If you are running a business, no matter if it is a product or a service we will help you promote it through our Google Ads Management Services in Dubai. This is how we have become the people's favorite Google Ads Agency Dubai.
Google Ads Management Services in Dubai
Google is where people search for what to do, where to go, and what to buy. We will help you to make your ads appear on Google at the very moment someone is looking for products or services, like yours. Whether they are on Desktop or using Mobile Phones, our timely placed and high-quality ads can turn them into valuable customers.
Our team of Google ads management services is experts at creating high-quality advertisements and targeted campaigns. Our team of professionals in UAE works together to connect you with your targeted audience, generating leads, boosting sales, and escalating revenue with maximum effectiveness.
Reach your target audience with Number9 Google advertising Dubai
Working with a Google advertising Dubai agency means putting your money where your mouth is. You can trust Number9 Google advertising Dubai to manage your campaign and make it work well. Their team of Google advertising Dubai experts knows everything there is to know about running a successful campaign. Many of them work with clients across industries and have experience running many campaigns at the same time. Their staff also knows how to set up Google Analytics and tags to ensure that your campaigns are successful. Contact Number9 for the best Google advertising Dubai services.
Convert your viewers into customers with Number9 Google ads agency in Dubai
Unlike traditional marketing techniques, a Google ads agency in Dubai has experience and expertise. A certified Google ads agency in Dubai can ensure that your campaign is generating the most traffic. It will also help you avoid spending money on traffic that will not convert. The most important thing for your business to remember is that you should target each part of the funnel. It is important to get the right kind of Google ads agency in Dubai, otherwise, you might be wasting money on useless traffic. Number9 Google ads agency in Dubai will be able to help you reach your goals without overspending.
Run effective campaigns with Number9 Google ads Dubai
In addition to Google ads Dubai, a good Google ads Dubai agency will know how to geotarget your campaigns. If your business is location dependent or has a specific target market, geotargeting is crucial. You may need different ad sets for different markets, or you might want to exclude certain areas from your ad campaigns. A good Google ads Dubai agency will be able to help you with this. They can also help you with your landing page and your Google shopping campaign. Number9 delivers exceptional Google ads Dubai services.
Build brand awareness with Number9 Google ads agency Dubai
A Google ads agency Dubai should have an understanding of how to reach a targeted audience. They should be able to inform them at every step of their journey, from awareness of a new offering to the rewards of loyalty programs. In addition to providing the best possible services, a Google ads agency Dubai will also have a single point of contact for you with Google. The Number9 Google ads agency Dubai will provide you with routine account reviews, training and optimization recommendations, and even access to closed betas for free. Number9 Google ads agency Dubai allows you to focus on running your business instead of worrying about your advertising.
Let Number9 PPC advertising agency Dubai optimize your campaign
When it comes to a PPC advertising agency Dubai, it is important to ask questions and keep an open mind. The best PPC advertising agency Dubai should be constantly improving and optimizing your campaign. If you're not sure what you need, ask the PPC advertising agency Dubai to explain what you need. Choosing a PPC advertising agency Dubai can help you manage your marketing budget and run Google ads UAE campaigns effectively. They should also have a clear strategy for ongoing optimization. The Number9 Google ads UAE agency will keep your campaign updated to optimize it.
Top-quality Google ads UAE
A Google ads UAE agency should be able to maximize your advertising budget. There are several reasons to hire a Google ads UAE agency. It's easy to get started. And it's worth your money. A great Google ads Abu Dhabi agency will build a plan to fit your budget. It will be a smart investment for your business. It will increase your revenue by promoting your products and services. If you're in the market for an online business, then hiring a professional Google ads Abu Dhabi will be a smart move.
Cheap Google ads Abu Dhabi
A Google ads Abu Dhabi agency can charge you from as little as $250 per month to as much as $5,000 per month. You'll pay for their time and expertise. And a Google ads Abu Dhabi agency will have a team of experts to optimize your campaign. A certified Google ads management agency will have an extensive understanding of PPC and the latest technology. The results will reflect their expertise and experience. You'll be glad you did. It is the fastest and most effective way to improve your sales. Hire Number9 Google ads management agency for the best results.
Ensure success with Number9 Google ads management agency
A Google ads management agency can help you with the management of your campaign. Your Google ads management agency will ensure that your ads appear in search results. You can also use Google ads services in Dubai to get the most out of your campaign. Our Google ads expert in Dubai will manage all of the details of your campaign and will keep you updated on its performance. Number9 Google ads services in Dubai can save you time and effort. You can focus on promoting your products. The Google ads services in Dubai of a PPC agency will keep your business growing and your marketing strategies successful.
Top-quality Google ads services in Dubai
If you're looking for affordable Google ads services in Dubai, there are many options to choose from. The benefits of working with Google ads expert in Dubai are numerous. They can offer the best results for your business while ensuring your budget is well spent. You can even ask for assistance with setting up landing pages and Google shopping campaigns. This will allow you to get the most bang for your buck. Hire Number9 Google ads expert in Dubai and make the most out of your Google ads campaign.
Google ads expert in Dubai
Thr Number9 Google ads expert in Dubai specialize in generating leads and targeted traffic for businesses. They also know how to optimize your campaigns by measuring key performance indicators, analyzing the results, and making course corrections. With their expertise, you can achieve great growth and generate leads with Google Ads.
Wide Range Of Creative Google Ads Management Services
To create a high-quality ad that wins every bid, you need a highly optimized and creative landing page. We create the best landing pages with in-built capturing technology. So that your money does not get wasted even if the client doesn't make a purchase.
People who have already shown interest in your products or services are more likely to get attracted again if reminded. For that purpose, we create remarketing tags so that you can optimize and get benefited from your remarketing campaigns.
Image and Video ads are the necessary component of our Google Ads Campaign. We create high-quality image and video ads so that the customer can get to know more about your products and services.
We help you to reach exactly the people who will most likely convert into your customers because of their interests, shopping history, and life events. Our PPC Agency Dubai experts create the targeted campaigns so that you can only spend money where you get the most results.
Google Shopping Campaigns
We create informative product feeds so that you can set up your shopping campaign in just a few clicks. Our PPC professionals help you in delivering highly optimized, alluring, and highly profitable shopping campaigns. So that you can reach specific customers that are looking for the products that you offer.
Responsive Display Campaigns
Our Responsive Display Campaigns offer endless opportunities for you to advertise on all relevant platforms. Without having to be worried about limited placements or manually crafting dozens of versions for your ads. Responsive ads adjust to any size to get you, your desired customers.
If You Have Any Questions, Please Contact Us
Our professional support team try to do their best to provide you with high-quality consultations concerning any question about our services.
Why Choose Number9 For Google Ads Management Services in Dubai?
As much as Google Advertisement is beneficial, it has a lot of competition. Many brands are already using this platform to drive more sales and generate more revenue. In order for you to stay ahead in this competition, you need a proficient Google Ads Marketing Agency that has enough expertise and resources to create an extraordinary ad campaign for your business at reasonable rates.
Number9 has proven work experience in Google Ads Management Services in Dubai. We will grow your business by applying different targeting strategies and attracting the right audience. Our experts will help you create the best Google Ad campaign that will not only increase your revenue but also spread your brand's name.
Some common qualities of our Google Ad Campaigns are:
Have a Clear Goal
Promotional
Persuasive
Creative
Targeted
Engaging
Creative
High-Quality Content
Don't Mislead Customers
Our Standard Working Procedure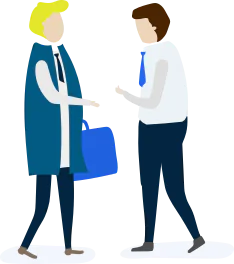 First, we communicate with you to get to know about you and your business. This encourages us to discover different ways in which we can empower you to enhance your business empire. When we meet with our clients, we also take their ideas about How they want to market their products or services through Google ad campaigns?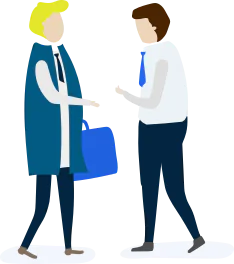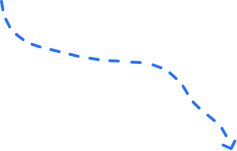 Consider and Analyze work Strategy
Our team of google ads management, devises a strategy according to your provided information. After that, we analyze our strategy and calculate its success rate. If our calculations do not show extraordinary and immediate results we then modify our strategy so that you can get most of the benefit at an affordable price.
We turn your ideas into a reality. & our Google ads management campaign is placed on a "Marketing server" where you get to watch the whole process, live.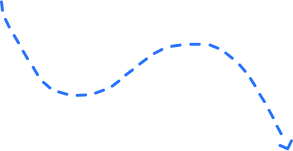 Still! if you feel that something is missing in the work plan. We take your idea and revise the strategy again until it meets your expectations. After all our main focus is to satisfy our clients.
Once you are completely satisfied with our work plan. We start working on the plan and provide you with astonishing results in only a small amount of time, while you sit back and enjoy.
Number9: A Prestigious Google Adwords Agency Dubai
Within its search engine and network of websites, Google offers advertising space through Google Adwords. Pay Per Click, also known as PPC, is one of many different components to this. In a nutshell, you can promote your company on search engine results pages themselves or in areas that Google pays for on websites operated by third parties in order to direct targeted traffic to users' websites.
A listing related to a user's search term is frequently displayed in PPC ads on search engine results pages. For instance, a user searched for "Real Estate Companies Dubai" on Google. As a real estate company, you might have a listing for your business in the search results. If users choose to click on the listing, they will be taken to the website and will owe Google money. On this page, we go into more detail about the other forms of advertising, but generally speaking, PPC or Google Adwords services in Dubai are a fantastic way for a company to start driving traffic and getting inquiries.
Frequently Asked Questions (FAQ's)
Sign up for our consultation
[forminator_form id="479"]