In this digital era, where everything is going online and after the coronavirus outbreak even more, businesses step their foot in the online world and now they are using it to promote their businesses and brands.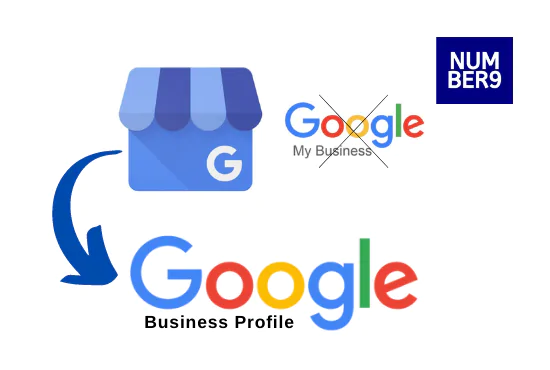 Online shopping is one of the major businesses that got the hype in the lockdown when people don't want to go to market places so they start preferring online shopping, and now people prefer online shopping instead of going to stores by themselves because digitalization makes online shopping easy and goods are delivered on peoples doorstep. Many businesses take advantage of an open opportunity and make use of their skills and knowledge to make online shopping more efficient and reliable, google has done the same thing for its users. Google for Business has renamed "Google My Business" to "Google Business Profile". The main reason for that? Google for Business says it was done to make things simpler. In this blog post, we will talk about what this change means for your business, how to manage it, and its new features.
What is Google My Business used for?
To gain more visibility on Google for business, people create their business profiles but they don't understand that creating a business profile doesn't give them any authority or control over the business, you have to know different management tools and have editing capabilities if you want your business profile to work as an effective search engine optimization tool and generating leads. To gain management over My Business profile you have to create a Google My Business Account for that profile, which will help you get managerial controls over your My Business profile.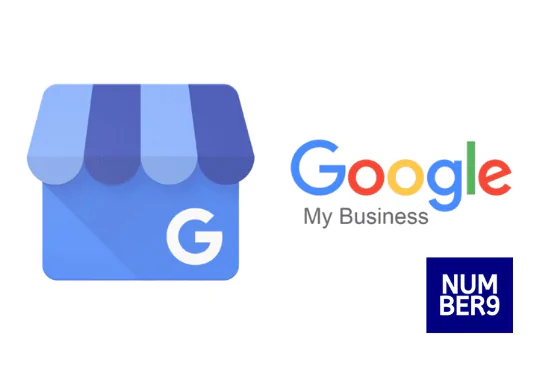 Google My Business is a tool that gives you access to manage and optimize your My Business profile, it doesn't matter if your business is small or large, you can manage your online presence across Google with Google My Business. It lets you verify your business and edit its information to interact with people from all around the world. You can manage what people find when they search for your business products or services on Google. Reading and responding to the reviews of your customers, you can do all of this on Google My Business. You can find insights to know how people reach your business. You can create smart campaigns to track your business performance.
Creating a Business profile is the same as adding locations to Google Maps, everyone can do it pretty easily all you need is a business name, location, and category. The Business profile is open to consumers and they can leave a review, add photos, ask questions, and even answer questions you can't manage any of that information. You can create a business profile without a business account but to manage and optimize your profile you have to create a business account that will give the full control of your business profile, you can access, manage, enhance, and optimize your business profile for the best. 
Benefits Of Using Google My Business
Consumer Engagements
Engagement with consumers and customers is the first and foremost priority of every business because after digitalization businesses can directly engage with their consumers and take their feedback on their products and services based on the feedback they can improve and enhance their services. Google My Business allows you to engage with your customers, you can respond to reviews, answer questions, and enable direct messages so that customers can directly message regarding their queries. You can use My Business to publish posts on your business profile and that will help you increase engagement. 
If you are looking for someone who can provide you with the best and most authentic BISNISKU Google business and Google BISNISKU services then Number9 can be the best option for you. 
Call Attention To Your Business
Google business account helps you highlight your business on Google, the business profile is limited and you can only add limited data through your Google profile but with a Google account, you can add hours, products, prices, links to your website, and other details that will make your business unique and professional. 
Get Insight
Google My Business dashboard helps you gain insight into your audience and local search performance, you can see what queries are people using to find your business and how many people visit your website, call your business, and look for directions. You can even know how your pictures or other information on your business profile is doing and what results they are producing. 
If you are looking for someone who can provide you with the best BISNISKU Google business and Google BISNISKU services then Number9 can be the best option for you. 
Search Engine Optimization
Google has algorithms for ranking websites and Ads on search engine result pages just like that, google has algorithms for ranking Business profiles, you can use different keywords in your business profile and optimize your business profile to rank at the top of the Google search engine result page. To make sure that your business profile ranks at the top of the search engine you have to add quality content to your profile and maintain the quality every day. You have to build trust with your customers and ensure that you reply to all the reviews and answer every question by the consumers to build trust with them and increase business engagement. 
If you are looking for someone who can provide you with the best BISNISKU Google business and Google BISNISKU services then Number9 can be the best option for you. 
IS GOOGLE CHANGING THE NAME OF ITS LOCAL LISTING PLATFORM FOR THE FIRST TIME?
No, the Google local listing platform has gone through quite a few names. If you have been using this platform for a long time, then you would be familiar with its other names. You might know it as Google Local, Google Places, or Google+ Local. So, this is not the first time Google has decided to change its local listing platform name. The latest change happened as Google changed Google My Business to Google Business Profile.
WHY DID GOOGLE CHANGE ITS NAME FROM GOOGLE MY BUSINESS TO GOOGLE BUSINESS PROFILE?
As we know, this is not the first time Google has changed its local listing platform name, but they can't just change it without a solid reason. A question that might strike your head would be; Why did they change it this time? According to Google, they made this change to make things simpler. How do they do that? By letting small businesses manage their business directly from Google Search and Maps. Yes, you heard it right. Managing your business on Google was never easier. You could also edit your business information on Google before, but with the arrival of Google Profile Business, things have become much simpler. If you manage your business on Google My Business, then keep in mind that Google will retire it in 2022 to make further advancements.
Although, it only applies to those who manage a single listing. But if you are an agency that runs multiple listings, then do not worry because Google has an answer for that too! It says that the existing Google My Business web experience will transition to primarily support larger businesses with multiple listings and will change its name to "Business Profile Manager". However, it is not happening right now but Google says they will make these changes in the upcoming months.
You can update and use Google My Business on both mobile phones and computers but we recommend you get used to the new change.
What are the new changes in Google Business Profile?
The option to edit your business profile information isn't new at all. In Google Business Profile, you can verify your business or resolve your issues directly from the search bar. To do that, you have to sign in to your business email and search for your business name. The new change you will see is that you will have options to edit your business information directly. You will see options like "verify" or resolve other issues if your account is suspended or so. You can do all of that from the search bar. All the options that were available on the Google My Business app are migrated there for your ease.
In the search bar or Google Maps, you can also edit the information about your business that people see such as a business address, business hours, reviews, or more. Even if you search for your business on the search bar, it will load your listings. You can click on the view profile option to edit it.
 If you have created your Google Business Profile, then in the next few months, you will be able to complete all of your business setup on Google Search and Google Maps. You will also be able to see if your profile is visible to the public or not. This helps business owners keep their information accurate as opposed to logging into a different application. This is one of the primary reasons why Google is changing to Google Business Profile.
Brand New Features Of Google Business Profile
When Google changes something it is for good, google doesn't change something for anything but when it changes the name of some of its platform google add new features and value for users. Just like that, the Google Business profile has some exciting features to look at, some of the new and exciting features are listed below.
Claim your business
Google Business Profile allows you to claim or verify your business directly from Google search. It is one of the primary and notable features of Google Business Profile. You can just type a business name in the search bar. Just click on the "Own this business?" option and claim your business without having to request a verification code. Click on "Manage Now" and choose a way to verify your ownership of the respective business.
Resolve issues
Another amazing and convenient feature of Google Business Profile is that it lets you resolve your issues or verify your business directly from the search bar. Just search for your business and either verify or resolve issues with your business account..
Direct Interaction With Your Customers
The Google Business Profile lets you respond to your customer's messages directly from the search bar. To do that, just search for your business and click on the "Customers" option. You can respond to the reviews, questions, and messages of your customers from there. This option is not only available on desktops but also on smartphones.
Call history (currently available in the US and Canada)
Call history is also a noticeable feature of Google Business Profile that is currently only available in the USA and Canada. But do not worry as it is expected to come to other countries soon.
Performance
One of the main features of GMB's Google Business Profile is the performance tab. By clicking on the "Promote" option after searching for your business on Google, you can analyze your business performance with just two clicks. This option is not available in the current Google My Business app. You can easily see how visitors interact with your business, and where they found your business such as from desktop, mobile phone, or other platforms. This option also lets you view how many calls, messages, or visitors you received and so on. 
Ask For Reviews
With just two clicks, you can ask your customers to review your business. There are also other noticeable features in this tab.
What Should I Do To Take Full Advantage Of Google My Business Profile?
To take full advantage of the GMB Google Business profile you have to upload daily updates, google business profile is free so have to do the right things to gain maximum results. There are several things that you can do on a daily basis to increase engagements and drive more audiences to your website, some of the things that you need to do are listed below. 
Posts
One of the most important parts of Google My Business profile is Google posts, these posts are generally 100-300 words long along with photos or videos. You can add a call-to-action button with your posts so that users can use that to visit your website, the benefit of Google Posts is that it helps you to direct more organic traffic to your website and that will increase your conversion rate. In the previous version, your posts will automatically vanish after 7 days but after the update now your posts will be there for a lifetime, and instead of creating new posts every week you can create posts that will keep providing results for a long time. 
Offers
People love offers and they are more likely to visit your website when you are offering something unique or discounts. Offers can be huge for your listing, a study shows that an offer will get triple the clicks than any other post. The goal of any business or brand is to grow on the Internet and increase its conversion rate, the only way to grow on the Internet is to engage with your clients and drive them to your website the more clients visit your website the more your website ranks on the search engine. If you create an offer on your GMB profile then you can drive more people to your website and that will be very beneficial for your business. 
Images
Images can tell a story that can't be described in words, sometimes you don't have words to define something or some pictures but with an image, users can understand what you are talking about. There is currently a limit of 2000 images, and most people are not understanding the importance of images and they are not using enough images in their content. Image search is an important component of google search and you should use images whenever you get a chance. Through pictures you can tell your customers about yourself, your business, and your struggle, you can communicate with your consumers through images, and that will leave an impact on your customers.
Reviews
Reviews have the power to make and break your business, if we look at e-commerce websites then the most bought products are those that have the highest reviews and top-rating. Yes, reviews matter the most, if you want your website to grow fast then you have to keep an eye on your reviews and reply with professionalism. Through professionalism, you can save your company's reputation and if you get bad reviews then try to solve consumer's problems promptly so that it will not affect your reputation. Many businesses hire people to add fake reviews to their websites or make up fake reviews for their websites but it will not help them in any manner because sooner or later google will know about these fake comments and that will affect your website very badly. 
Conclusion
In this blog, we have discussed what GMB is, what are its benefits, and how you can create a business profile and use it for the welfare of your business. We have discussed how you can use different tools and techniques to drive more organic traffic to your website and increase your conversion rate. Changing from Google My Business to Google Business Profile is a major shift that shows Google's intentions to push the local listing platforms and their dominance in the local search. This change has allowed users to get more engaged than ever by providing you with all of your business management tools on your Google search bar or Google Maps. This can help businesses produce much more accurate information overall which seems to be what Google is trying to achieve. We recommend you get used to this platform as soon as possible. Number9 digital marketing agency is well-known for helping businesses grow. If you need assistance in web design, app development, SEO, Google Ads PPC, SEM, Facebook Ads, Linkedin to YouTube Video Marketing, we are here to make your business shine on the web.