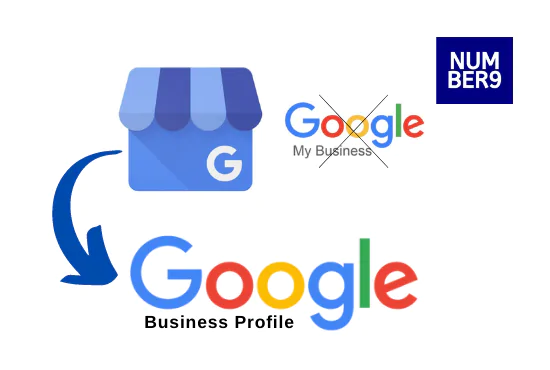 Online shopping has become a major part of this era. People prefer online shopping over going to the store by themselves and buying stuff. To take advantage of this, many businesses make use of their skills to make online shopping easier and reliable for the customers. That is the sort of thing Google has done. Google has renamed "Google My Business" to "Google Business Profile". The main reason for that? Google says it was done to make things simpler. In this blog post, we will talk about what this change means for your business, how to manage it, and its new features.
What is Google My Business used for?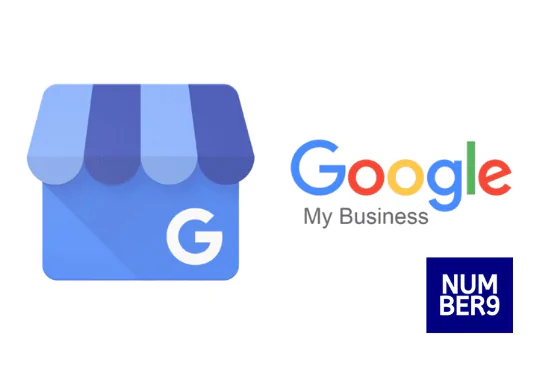 Google My Business is a business management tool provided by Google. It doesn't matter if your business is small or large, you can manage your online presence across Google with Google My Business. It lets you verify your business and edit its information to interact with people from all around the world. You can manage what people find when they search for your business products or services on Google. Reading and responding to the reviews of your customers, you can do all of this on Google My Business. You can find insights to know how people reach your business. You can create smart campaigns to track your business performance.
Is Google changing the name of its local listing platform for the first time?
No, the Google local listing platform has gone through quite a few names. If you have been using this platform for a long time, then you would be familiar with its other names. You might know it as Google Local, Google Places, or Google+ Local. So, this is not the first time Google decided to change its local listing platform name. The latest change happened as Google changed Google My Business to Google Business Profile. 
Why did Google change its name from Google My Business to Google Business Profile?
As we know, this is not the first time Google has changed its local listing platform name, but they can't just change it without a solid reason. A question that might strike your head would be; Why did they change it this time? According to Google, they made this change to make things simpler. How do they do that? By letting small businesses manage their business directly from Google Search and Maps. Yes, you heard it right. Managing your business on Google was never easier. You could also edit your business information on Google before, but with the arrival of Google Profile Business, things have become much simpler. If you manage your business on Google My Business, then keep in mind that Google will retire it in 2022 to make further advancements.
Although, it only applies to those who manage a single listing. But if you are an agency that runs multiple listings, then do not worry because Google has an answer for that too! It says that the existing Google My Business web experience will transition to primarily support larger businesses with multiple listings and will change its name to "Business Profile Manager". However, it is not happening right now but Google says they will make these changes in the upcoming months. 
You can update and use Google My Business on both mobile phones and computers but we recommend you get used to the new change. 
What are the new changes in Google Business Profile?
The option to edit your business profile information isn't new at all. In Google Business Profile, you can verify your business or resolve your issues directly from the search bar. In order to do that, you have to sign in to your business email and search for your business name. The new change you will see is that you will have options to edit your business information directly. You will see options like "verify" or resolve other issues if your account is suspended or so. You can do all of that from the search bar. All the options that were available on the Google My Business app are migrated to there for your ease.
In the search bar or Google Maps, you can also edit the information of your business that people see such as a business address, business hours, reviews, or more. Even if you search for your business on the search bar, it will load your listings. You can click on the view profile option to edit it. 
 If you have created your Google Business Profile, then in the next few months, you will be able to complete all of your business set up on Google search and Google Maps. You will also be able to see if your profile is visible to the public or not. This helps business owners in keeping their information accurate as opposed to logging into a different application. This is one of the primary reasons why Google is changing to Google Business Profile.
What are the new features of Google Business Profile?
As said earlier, Google won't change the name of its platform for no reason. If the platform name changes, it means it has some new features. Google Business Profile has some exciting features to look at. 
Claim your business
Google Business Profile allows you to claim or verify your business directly from Google search. It is one of the most primary and notable features of Google Business Profile. You can just type a business name in the search bar. Just click on the "Own this business?" option and claim your business without having to request a verification code. Click on "Manage Now" and choose a way to verify your ownership of the respective business.
Resolve issues
Another amazing and convenient feature of Google Business Profile is that it lets you resolve your issues or verify your business directly from the search bar. Just search for your business and either verify or resolve issues with your business account.
Keep in contact with your customers directly
The Google Business Profile lets you respond to your customer's messages directly from the search bar. In order to do that, just search for your business and click on the "Customers" option. You can respond to the reviews, questions, messages of your customers from there. This option is not only available on desktops but also on smartphones.
Call history (currently available in the US and Canada)
Call history is also a noticeable feature of Google Business Profile that is currently only available in the USA and Canada. But do not worry as it is expected to come to other countries soon.
Performance
One of the main features of Google Busines Profile is the performance tab. By clicking on the "Promote" option after searching your business on Google, you can analyze your business performance with just two clicks. This option is not available in the current Google My Business app. You can easily see how visitors interact with your business, where they found your business such as from desktop, mobile phone, or other platforms. This option also lets you view how many calls, messages, or visitors you received and so on. 
Ask for reviews
With just two clicks, you can ask your customers to review your business. There are also other noticeable features in this tab. 
Conclusion
Changing from Google My Business to Google Business Profile is a major shift that shows Google's intentions to push the local listing platforms and their dominance in the local search. This change has allowed users to get more engaged than ever by providing you with all of your business management tools on your Google search bar or Google Maps. This can help businesses produce much more accurate information overall which seems to be what Google is trying to achieve. We recommend you get used to this platform as soon as possible. Number9 digital marketing agency is well-known for helping businesses grow. If you need assistance in web design, app development, SEO, Google Ads PPC, SEM, Facebook Ads, Linkedin to YouTube Video Marketing, we are here to make your business shine on the web.