iOS App Development Dubai: Experience digital innovation with Number9
Number9 iOS app development Dubai company utilizes a comprehensive approach to iOS app development that takes into account the requirements of the customers.
Turn imagination into reality with the best iOS App Development Dubai
Boost your business growth with finely-created iOS applications. Your iOS app development agency makes a difference in especially when it comes to the user experience of the customers. Number9 realizes the significance of iOS applications when it comes to business growth. Create apps that enhance your business. We help you create the best applications with a mint of creativity from our professional app developers. We deliver beautiful solutions for our customers. Number9 knows how hard can it be to develop an app by yourself and run your business at the same time. That is why we offer our iOS app development services that help the customers touch the heights. Application development can be a hefty task and it should be handled by a professional approach. Number 9 offers that approach. By creating lots of iOS applications for many customers, Number 9 has become one of the best iOS App Development Companies Dubai.
Having an application that runs 100% according to your requirements is a big dream of many people. Number9 turns the dream of its customers into reality. With us, create an app of your choice. Give us your requirements and get yourself an app for the future of your business. At Number 9, we design your needs. With the help of creativity and innovation, our professional application developers advance beyond your expectations. We help you step towards digitalization. The online market can be cruel and you could be left behind in the competition if you do not manage your business well. We help you stand out from the crowd with your app that represents and empowers your business. Our applications depict 100% of the customer requirements and are flawless. We help you discover all the possibilities that app development can bring to your business.
High quality at a low price
We know the worth of your money and that is why we offer cost-effective iOS app development services. Unlike other companies that charge a lot of money for iOS app development, Number9 offers an affordable price so that anyone can experience the app development journey with us. Pay less and get the best. The online market is very expensive and people who have started new businesses with a low budget often get left behind as they can not afford it. They have to run, manage and develop their business all by themselves. In this way, making progress can't be that easy. Our professional and expert team of app developers offers high-quality services even at a low price. Customer satisfaction is our priority. For the customers, we consider shape, influence, and shine their business online with the best iOS applications. We make your journey to app development worth it.
Partner with the top iOS app development company in Dubai
During the development process, it's essential to communicate with your iOS app development company in Dubai. In iOS, a view controller is an object that controls a specific part of the screen. A view controller is an essential component of your iOS app, and it is the basis of the entire application. An iOS app development company in Dubai allows you to create a responsive app that fits the user's needs. Managing your iOS application's controllers is an essential part of your project, and it increases your pace and reduces the risk of errors. Hire an iOS app development company in Dubai that fits your business needs. If you want to elevate your business, then the Number9 iOS app development company in Dubai should be your best choice.
Expert iOS app developer Dubai
Once you have your idea in mind, you can begin the development process. You'll need to select an iOS app developer Dubai that specializes in creating mobile applications for iOS. It's important to choose an iOS app developer Dubai with skilled designers and developers. You'll also need to find an iOS app developer Dubai that shares your passion for technology and is obsessed with providing the best possible experience for consumers. If you hire iOS app developers in Dubai that are passionate about making apps and are dedicated to providing the best consumer experience, you can be sure that you'll receive a high-quality product. Number9 has hired the best iOS app developers in Dubai. Contact us for the best services.
Get assisted by the best iOS app developers in Dubai
Once you've chosen iOS app developers in Dubai that specialize in iOS app development, it's time to begin planning. Once you have the basics down, your team will begin planning your project. The next step is integrating APIs into your mobile application. Using APIs in your iOS app development process will improve your customers' experience. Customizing your mobile application is a great way to maximize its potential. Partner with Number9 and get assisted by the best iOS app developers in Dubai.
High-quality iOS app development Dubai
The first step in iOS app development Dubai is to create a wireframe. This sketch of your app will show the design of the entire app. It will also help you visualize how the user will interact with the app. Your wireframe should be easy to navigate and attractive to the eye. It should also follow Apple guidelines. Once you've finished the wireframe, you can begin the actual iOS app development Dubai process. iOS app development Dubai can be hard to do. Let the professionals of Number9 iOS app development Dubai complete your development process.
iOS app development in Dubai
Once you have the idea in your mind, you can proceed to iOS app development in Dubai. The process of designing and developing an iPhone or iPad app will vary depending on the product and the business. You can choose from a number of different platforms to get the desired iOS app development in Dubai. A hybrid app will give your customers the ability to use the device wherever they want. You can also choose to use a third-party application development service for iOS app development in Dubai that is compatible with both iOS and Android devices. Hire Number9 iOS app developer Dubai and achieve your business goals.
Our iOS App Development Dubai services include
Conceptualize, design, strategize and build high-quality iOS applications with our professional iPhone app developers. With a strong background in iOS development, SDK Frameworks, C, C++, XML, in-app purchase, and other tools for iPhone development, our professional iPhone application developers create attractive and functional apps that catch the eye of the user. Our expert app developers have the skills and experience to deliver solutions that meet all the requirements of the customers.
Build the smartest iPad apps with the help of our professional and expert iPad developers who offer custom iPad applications that are ready for prime time in the Apple App Store. We have the brightest minds that create iPad apps that change the lives of people. Our team gets in touch with our clients to take their business to the next level. Number9 iOS app development online team take advantage of some of the capabilities and features that are exclusive to the iPad.
Want an application for mobile phones, tablets, or even both? Number9 has you covered no matter what platform you use to build it. Being the experts in HTML5 development, we can also create cross-platform mobile applications that can work on all platforms. We assure quality beyond expectations without any problem with the platform you choose. By choosing our iOS app development company, be sure to get secure, multifunctional, and scalable applications.
Number9 iOS app development company specializes in creating custom tablet-based experiences that have amazing features, great performance, and are completely scalable for any tablet device. As tablets are rapidly growing in the mobile market and they offer a lot of opportunities for the growth of one's business, our expert team of iOS developer Dubai delivers custom and cost-effective iOS applications.
Cross-platform app development
Our team of creative and expert iOS developer in Dubai has a strong command of leading frameworks such as Xamarin, Flutter, and Native. We are unmatched by our experience in the whole marketplace. Get the best cross-platform native app development services with Number9.
Even after the delivery of your iOS application, we offer our maintenance and support services. Unlike most companies that only deliver your application, Number9 tries to create an ever-lasting relationship with its customers, and for that, it offers 24/7 maintenance and support services to its customers. Clients can approach us anytime they want.
If You Have Any Questions, Please Contact Us
Our WordPress Website Design Company tries to do its best to provide you with high-quality consultations concerning any question about our services.
Completed projects to the end by our specialists.
A large team of the best specialists.
Completed projects to the end by our specialists.
Completed projects to the end by our specialists.
Why choose Number9 iOS App Development Dubai company?
Your iOS app is responsible for engaging users and for the growth of your business. So, you should choose the best iOS app development company. There are a lot of companies offering these services, but what makes Number9 the best of all of them. At Number9, we have created iOS applications for a lot of business organizations and with our vast experience in the online market, we have become the best iOS app development company in Dubai. Number 9 is not just a name, it is a brand that has created its image in the app development market. With our vast knowledge in the respective fields and professional app developers, you can expect perfection. We solve problems, build ever-lasting relationships with our clients, and maximize solutions. You need a company that asks your requirements and creates the perfect application for you. Number9 is that type of iOS app development agency.
Get your app designed by the best iOS app development company in Dubai. Number9 is the best destination for those who want to take their business to heights. We have helped a lot of businesses achieve their goals by offering them the best applications for their business. We know that competing in the online market can be hard, that is why we stay in touch with our customers in the whole iOS app development process and tell them what is better for their business.
Most companies charge money that most people can not even afford. People who have started a new business or have a low budget find it difficult to afford app development services, so they have to develop their apps and manage their business on their own. In that way, they can not focus well on their business. Number9 takes care of its customers. By offering cost-effective iOS applications, we have become one of the best iOS app development companies in Dubai.
Our standard iOS app development in Dubai procedure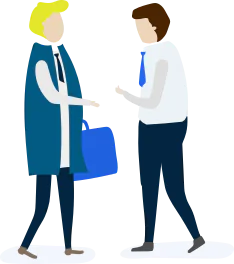 Communicating with clients
We start off by communicating with our clients to know their app requirements. After hearing it from them, we present our ideas to make the app much better and decide how the app will be built.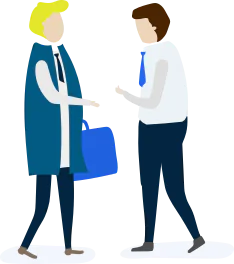 After getting to know the requirements of our customers, we do the legwork and come up with some of the best iOS app development online frameworks for you. After designing frameworks, we present them to our clients and wait for their approval to move on to the next step.
After the approval of framework designs, our expert iOS app developers proceed to core iOS app development. Our experienced workers emphasize QA and perform testing to make sure the app works fine.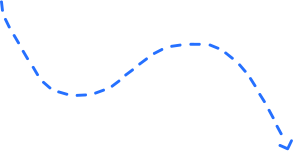 After the whole development process, we send the app to our customers and wait for their approval. We offer revision if requested by the customer. We keep revising until the customer is completely satisfied.
After getting the approval from our clients, we add some final touches to the app and deliver it to them.
Number9 Top-Rated Ios App Development Company in Dubai
Number9 is an ios app development company Dubai that actually lives up to its promises. We are a provider of fully integrated software solutions that support your digital strategy to benefit your company in the most efficient way. You can check out our website if you're looking for extremely creative ios app development in Dubai. Since our founding, we have amassed a remarkable portfolio of numerous, massively scalable web products, including websites, applications, mobile games, and much more. We provide services to both established businesses and aspirational startups as our clients.
No matter if you want a simple ride-hailing app or a complex e-commerce app, Number9 will help you solve problems in the real world. We won't just build the app for you; we'll also make sure it's ready to produce the desired results. Our company uses up-to-date technologies, instruments, and procedures to deliver flawless digital solutions that assist businesses in experiencing rapid growth, from ios app development to Android app development.
We are bringing our years of design and development experience to the Middle East to power cutting-edge digital solutions for businesses and enterprises. We are a powerhouse in the area of ios app development in Dubai and website development in Dubai. You can create intuitive and user-friendly mobile apps with Number9, an ios app development company Dubai that focuses on results.
We'll work with you to create a seamless customer experience while emphasizing your company's strongest points with a powerful ios app development Dubai. From conception to launch, we'll walk you through the process of choosing the best app for your company.
With the help of our native mobile applications, you will gain the advantage of a completely personalized and user-friendly platform that will propel your company to new heights. With an ios app that is always accessible and available, we can please our customers while ensuring the successful placement of our goods and services.
Ios Hybrid And Native Apps For Business Expansion
Enterprise and personal mobile apps for iPhone and iPad devices are created by our talented team of ios app developers. Our app developers cross-platformize Android apps by converting them to app's ios development Dubai. It is impossible to think of anything other than ios development Dubai when mobile app data security is a concern.
Our developers for ios app development in Dubai use the most recent tools and methods for app development to lower the cost of creating mobile apps. While creating the apps, our ios developers adhere to accepted Apple App Store best practices. For creating native ios apps, our application developers use the Swift programming language, while for creating cross-platform iOS apps, they use HTML5.
We Construct, Connect, And Optimize
We adore ios apps, and we want you to use them to their full potential as well. We make this as simple as possible for you by providing a full selection of ios app development and ios app design services in Dubai. Your new ios app, in our opinion, should do more than just satisfy your needs. In addition to delivering the outcomes you require, it should give your customers everything they desire.
Ios App Development Company In Dubai To Digitize Your Business in Dubai 
An ios app development company in Dubai named Number9 recently established offices there in order to take advantage of the GCC's business opportunities and serve a sizable clientele with the best emerging technologies and digital solutions. The opportunity to assist and offer leadership to early-stage and mid-stage businesses is significant given that only 3% of companies in the GCC have reached an advanced stage in their efforts to undergo digital transformation.
Our ios app development office in Dubai is now willing to work with new players in the ecosystem and to support open innovation. Our goal at GCC is to not only offer every client who enters our door digital solutions, but also sustainable and scalable solutions for future growth while utilizing cutting-edge technologies like Metaverse, NFTs, Blockchain, etc. We will now continue on this journey by imparting our knowledge to the ios app development Dubai. 
Ios App Development Dubai Supporting Sustainable Business Growth
A curious team of creative enthusiasts known as Number9 is constantly searching for ways to create the next big thing in the digital sector. Businesses in the GCC region are ramping up their digitization efforts as a result of the COVID-19 pandemic and falling oil prices. Additionally, we are able to stay one step ahead of the GCC market's constant competition and aid companies across a range of industries in reaching their full potential thanks to our technical and strategic expertise.
We employ an agile development and communication approach, starting with the client's initial consultation and continuing through the deployment and follow-up steps. Our ios app development company Dubai has the necessary skills and experience to create custom Android and ios apps, cross-platform apps, and mobile games for business tools that can connect with your target audience and guarantee a positive user experience.
Development of Native Ios Apps
We specifically target businesses looking to use the ios app Development in Dubai. Through top-notch ios native apps that are able to become popular in the app store market, our ios app development Dubai team enables clients in a variety of industries to generate value for their businesses and customer bases. Your company has the opportunity to work with an established ios app development company in Dubai to create a high-performing native app with improved user experience, greater accessibility to smartphone built-in features, strong security, and improved audience reach.
We are an ios app development company Dubai that thinks all the preparation work should be done before beginning any project. Every time we speak with a potential client, we go over all the important details, such as the app's goal, target market, USP, competitor analysis, investment, and marketing initiatives. Through a face-to-face meeting or phone consultation, it is hoped to learn about all of the client's expectations.
Business Analysis & Forecasting
Following the initial conversation about comprehending the client's app's vision, we move on to talk about the number and kind of team members needed and provide advice for ios development Dubai. QA should be included early to help you better understand your project's requirements and flow-based queries. Various test cases and scenarios are used to put the acquired information to the test. The testing documentation enables us to calculate the cost of your application and to develop a workable end-product concept.
Executing an NDA
By agreeing to an NDA, all communication between the client and Number9 will be subject to written expectations that are clear and unambiguous. Deliverables for the project, milestones, legal terms, references, and annexures will all be included in the agreement. We will ask the client to read through and sign the project agreement following the completion of the project discussion and app cost estimation.
Wireframing An App
One of the most crucial stages in the development of an app's ios development Dubai is wireframing; by bridging the gap between the client's app concept and the finished product, it acts as a benchmark for the entire app development process. If you want a chat feature in your app, for instance, we can build a variety of chat types, such as private chat, group chat, etc. The client will be given an idea of how the chat feature will operate through the creation of specific wireframes.
Designing UI/UX
In the opinion of our technical staff, a great design is essential to the success of any ios application. In this stage, we put a lot of emphasis on things like touch gestures, ios standard compliance, colors, app layouts, and UI designs. The goal of UI/UX design is to make sure that the app is simple to use, intuitive, and operates in the way that users expect. It is also of utmost importance to concentrate on user navigation. As a result, we develop a storyboard or roadmap to show how each screen is related to the others.
Development of Ios Applications
Now is the ideal time for our app developer in Dubai to begin working on the backend, frontend, and API integration phases of the project. We select the appropriate methods for development, gather the developers, designate a dedicated project manager, create a timeline with all the milestones and deadlines mapped out, and add enough time slots to accommodate the revisions and changes made along the way. The type of app development, its project scope, and any special requirements directly affect the timelines and budget; as a result, we use an agile approach to keep the client informed of the entire in-house ecosystem.
QA Checking
Our app development Dubai QA team makes sure your business tool is completely usable before the application is released in the app stores by conducting a series of demanding tests. Before your customers can use your app, we can identify any glitches or bugs that need to be fixed. The plan is to test the app on different smartphone platforms, including Android and ios, and to conduct tests involving actual users to gather feedback. 
Launching An Application
Although Google Play and the App Store have strict rules for how applications can be launched, we are aware of what it takes to successfully launch your tool, including optimizing your app's title, description, category, and keywords, as well as its launch icon and screenshots for the App Store.
Your app will go through a review process after submission, which could take a few days to several weeks. Following launch, our team will begin keeping an eye on mobile analytics platforms to evaluate the effectiveness and performance of your app. In addition, crash reports and user-generated reports are used to gain knowledge about how well the tool is working.
Support After Launch
Following the app's release, you'll start receiving user feedback. Based on this information, we'll make the necessary changes and publish an update for the app with the updated version. The development cycle typically restarts after the first version is released as we continue to add updates based on your requests and our recommendations. Installing updates on a regular basis will keep your tool current and in front of your target market.
With more than 50 developers working on ongoing projects, client work, and internal initiatives across four countries, we have more than seven years of experience and can help clients and partners deliver the best in class IT support, development, and consulting services. We provide services to a wide range of clients. Explore our website and get in touch with us to learn more! We are constantly working to connect with small- to medium-sized business owners and show them how IT can be a potent tool for problem-solving in the workplace.
If you decide to work with us, we can assure you that you will be delighted to see our contagious enthusiasm, genuine interest, and dedication to not only excel in our work but also to provide end-to-end support services. We have pioneered the development of a wonderful relationship with our current, long-term clients through the work we have done. With our years of expertise in developing ios apps, you can create or transform your company. Let us build your powerful app. Put your trust in our professionals.
Consulting Prior To Implementing An App
We evaluate the profit that can be rationally generated from an iso app after analyzing your company's current situation. We perform market research, make recommendations, and have conversations with you about them.
Ios App Development
Our application design is based on global UX trends that aim to maximize product functionality and utility. We provide the newest technologies for development, such as cross-platform ios app development company Dubai, to quickly make your app compatible with all operating systems.
Dominating The App
You've already started working on an app, but you want to do it with our help. No issue; we will safely take over the app and handle its development and modernization.
Architecture of Mobile Apps
Following the creation of an action plan, we design a mobile app architecture that enables the development of a flexible, maintainable, and error-free app.
Sustaining and Maintaining
We are still available to you after the app has been put to use. We maintain the infrastructure, update the app, and offer more technical support.
This is just a partial list of the services we provide; there are a lot more things we can do for you. You can call us, fill out this form, or stop by one of our nearby locations to get in touch with us.


Frequently Asked Questions (FAQs)
Sign up for our consultation
[forminator_form id="479"]