Redefine the internet with Number9 iPad App Development Dubai
Life is too short for ordinary apps. Elevate your business to heights with Number 9 iPad app development Dubai company. At Number9, we grow your business with amazing iPad app development services.
It doesn't matter how many ideas you have in your mind until you know how to turn them into reality. Don't know how to do that? Let Number9 assist you. We know the hardships of starting an online business as a beginner and that is why we offer our iPad app development services to help you compete in the eCommerce market. iPad application development was never easier. If you have an app idea that you are unable to implement, do not worry. Let us know about your idea and we will help you turn it into reality. We do not just develop applications, we develop the businesses of our customers. App development is fun and with Number 9, it gets a lot simpler. Start your own chapter in the iPad application development journey. Hire us and get ready to conquer the App Store with your iPad application. Get immersed in an experience like never before.
Get assisted by professionals
At Number9, we only hire professionals for your work. They strictly manage and plan Apple iPad app development. Doing app development for iPad by yourself can be intimidating. App development requires constant management and too much time. If you try to run your business and develop your app at the same time, you might be in danger of getting left behind. If you do not have a team of developers, then handling app development for iPad would be a great option. At Number9 iPad App development Dubai, we save your precious time that can implement on your business while we develop the perfect app for you. Our professional team of iPad app developers crafts amazing iPad applications that are not only responsive but also catch the eye of every viewer. With the help of our experience in the eCommerce market, you can get yourself an app that everyone wants and loves.
Quality iPad App Development Dubai at affordable prices
Having a good iPad application can be helpful to grow your business. iPad app development is important for your business and that is why companies charge a lot for that. They are mostly out of the reach of an average businessman. They have to do iPad app development all by themselves. In this way, they often get left behind in the market. Number9 iPad App Development Company does not let that happen. We work to satisfy our customers, that is why we offer Apple iPad App development at reasonable prices. Our prices are affordable for an average businessman. We offer high-quality application development for iPad at affordable prices. You can give your business digital advancement with Number9. Prices are so low, that you do not have to think twice. Get custom application development for iPad with our help. Do not crush your dreams because of the application development charges. We will help you grow your business at a low cost.
Number9 iPad App Development Dubai services are
iPad App Development Dubai services
At Number 9 iPad app development Dubai company, our tirelessly working team objectifies, designs, develops, and delivers the perfect iPad applications that are ready to conquer the Apple App Store. With their vast experience in application development for iPad, they help clients turn their ideas into reality. Number9 iPad development company uses its experience in UI/UX designing, QA testing, and cross-platform mobile development to develop an iPad application.
The UI/UX design of an application creates the first impression in the eyes of a viewer. If an application is responsive, has multiple features and functionalities, but does not have a good interface, then your app will not be able to grow. The expert framework designers of Number 9 know the significance of UI/UX designs in the growth of an application. That is why work tirelessly to craft amazing designs that are not only responsive but also allure people towards your application. Our expert team of framework designers makes sure that your iPad application's UI/UX designs perfectly suit your business. With custom themes and integrations, they craft astounding and eye-catching app designs that help in converting a viewer into a customer.
Do you have issues in monitoring performance or are you having difficulties in providing customer services? Choose Number9 iPad app development Dubai company to resolve all your issues. With good command in iOS languages such as Swift and Objective-C, our expert app developers add the latest features to your applications. We know the importance of features and functionalities in the growth and development of your application, that is why our experts create multifunctional and simple features for your customers.
You hire an iPad development company to get an application that is 100% safe, secure, and bug-free. It is your application's basic need and our team of experts work tirelessly to make sure we fulfill it. You need the right tools and methodologies to perform QA testing. Number9 iPad app development company tests each and every application from start to the end to ensure its performance before the launch. We do that to make sure your application does not have any bugs. Even a small bug can have a bad impact on the growth and development of your application. That is why we look for any weak spots within the interface and try to solve all the issues until your iPad application reaches a high-quality level.
Constant maintenance is necessary to keep the application in shape. Most iPad application development companies do not offer support and maintenance services, but Number9 offers 24/7 support and maintenance services. Whenever your iPad application requires any maintenance, you can contact us. Our team of experts will work tirelessly to find the solution to your problem within no time.
Migrating from one platform to another can be a hefty task and people even lose all their data while performing that. At Number 9, we help our customers in migrating from one app to another seamlessly. Our migration services let you relax and move from one platform to another with ease.
If You Have Any Questions, Please Contact Us
Our WordPress Website Design Company tries to do its best to provide you with high-quality consultations concerning any question about our services.
Completed projects to the end by our specialists.
A large team of the best specialists.
Completed projects to the end by our specialists.
Completed projects to the end by our specialists.
Why choose Number9 iPad App development Dubai company?
If you want your business to grow, your application must be perfect. It must allure people towards itself and give people what they want. Your iPad application must have the necessary tools to help the customers visit and use your application easily. An in-experienced team can not build you an application for your business. So, where would you find a company that can help you with all of that? Choosing an iPad app development company is crucial for the growth of your business. You can not compromise with your business application by choosing a random iPad app development company. You should choose a company that fulfills all of your iPad application requirements. Number 9 is a top-notch iPad app development company that earned its name due to the hard work of its team members and the trust of its customers. Number9 is not just a name, it is a brand.
We know the hardship of running an online business. It can become difficult for beginners to choose the right platform to develop their app. With no experience in the online market, many businesses get left behind as they are unable to move forward with the flow of the market. Number 9 makes sure its clients do not get left behind. With our experience in the online market, we know what the customer needs and what should you do to keep up with the flow. We have helped a lot of businesses grow with our application development services. If you want the experts in iPad application development, then we are the ones you should turn to. Most companies charge a lot of money for iPad application development which makes it unreachable for an average person. Those people often get left behind in the eCommerce market. Number 9 offers cost-effective iPad application development services to make sure everyone can afford them.
Our Standard working procedure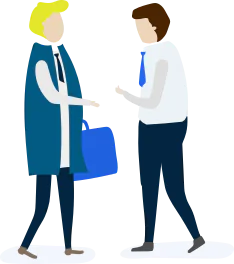 Communicating with clients
We start off our development process by communicating with our clients. In this phase, we communicate with our clients to get to know about their business and application requirements. This way, we can give them our ideas to make their application better.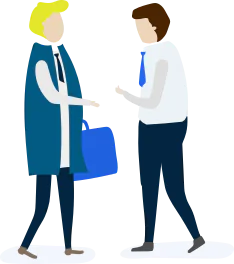 After that, our expert team of framework designers craft amazing designs for your application and show it to the client. Then, we use the design that customer selects and approves.
After the design of the application, our professional team of web developers derive different ways to develop the core of your app. They add custom features and functionalties to make the application even better.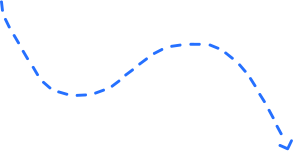 When the app is completely developed, we do QA testing to make sure the app works perfectly. We remove all the found issues and make the app safe and secure to use.
When the customer approves our service, we deliver the application to the customer after adding final touches.
Native and hybrid iOS apps for your company's expansion
Enterprise and personal mobile apps for Ipad and iPad devices are created by our talented team of iOS app developers. Our ipad app development Dubai developers cross-platformize Android apps by converting them to iOS. It is impossible to think of anything other than iOS development when mobile app data security is a concern.
Our iOS app developers use the most recent tools and methods for app development to lower the cost of creating mobile apps. While creating the apps, our iOS developers adhere to the norms set forth by the Apple App Store. Our application developers use Swift programming language to produce native ios apps and HTML5 programming language to produce cross-platform iOS apps.
Frequently Asked Questions (FAQs)
Sign up for our consultation
[forminator_form id="479"]