iPhone app development Dubai: Build your dream app with Number9
Create infinite possibilities using your app with the Number9 iPhone app development Dubai company. At Number9, we reach success one step at a time.
Turn ideas into applications
Have an amazing iPhone application for the growth of your business. A good business requires a good application. To create your image in the online market, you need a good application. Having a good iPhone application development company is crucial for the prosperity of a business. Number9 iPhone app development company in Dubai helps its clients build their dream applications. With us, application development becomes easier. With the help of our tirelessly working app developers and other team members, Number9 has become one of the best iPhone app development companies in Dubai. Grasp our rich expertise in iPhone app development to build an elegant, unique, and engaging application without the risk of complexity. We create top-notch iPhone applications with astounding techniques and unorthodox methodologies. Become partners with Number9 iPhone app development Dubai company to develop apps that prove to be perfect for your business and demands.
At Number 9, we do not believe in average. Our iPhone application development exceeds the expected limits. By helping a lot of businesses with their iPhone app development needs, we have become a top-notch iPhone app development company in Dubai. If you want an application that is better than the rest, then choose Number 9 for fast, easy, and affordable iPhone app development services. By clinging to agile methodology, we maintain the transparency of the iPhone development process, keep our clients in the loop, and make sure your application suits your business. Need to design your application's framework, development, or anything related to iPhone app development? Choose Number9 as your one-stop service. We constantly move forward along with the online market, keep up with the changes, and apply them in the upcoming applications. This is how we help our clients compete in the online market and stand out from the crowd.
Quality applications at affordable prices
Unlike other iPhone development Dubai companies who charge more than average from their customers, Number9 provides high-quality iPhone app development at a fair price. Customer satisfaction is our best priority. We know the hardships of developing your app and running your business all by yourself. It becomes almost impossible to keep track of everything on your own. In this way, you might get left behind in the eCommerce market. Having an iPhone app development company can help you avoid that. Number9 iPhone app development Dubai company has earned its name by the tireless work of its team members, the vast experience of its professionals, and the ever-lasting relationship with its customers. Our services are affordable even for an average person. By choosing our iPhone app development services, you are guaranteed to get maximum security, consistency, and high performance from the application.
The best approach for iPhone app development Dubai
iPhone app development Dubai requires a highly-specialized and well-structured approach to ensure a successful product. According to App Annie, the global mobile application market will double to $101 billion by 2020, and this hints at the even greater potential in the future. The demand for applications continues to grow, so a quality iPhone app must be developed to satisfy users and keep them engaged. With the right iPhone app development Dubai team, your project will be a hit! Hire Number9 for exceptional iPhone app development Dubai services.
Innovative iPhone app development Dubai
Our iPhone app developers Dubai know the importance of user experience from the get-go. In order to make sure your product meets the expectations of consumers, you must make it easy to use. This means making it simple and easy to navigate for users. It is also vital that the app has high performance so that users can experience it as fast as possible. Additionally, the app must be responsive, so that users can get started with it within a few seconds. The iPhone app developers Dubai of Number9 will ensure top-quality service to its clients.
Get assisted by the best iPhone app developers Dubai
Whether you're planning to launch an app for a small business or a global corporation, Number9 iPhone app developers Dubai company can help you find the best solution for your needs. Unlike other mobile applications, an iPhone app will reach a larger audience and generate higher revenue for the company. The market potential for an iPhone application is much higher than with other platforms, and this can be a great investment for your business. Make your way to the top with our experienced iPhone app developers Dubai.
Most reputable iPhone app development company in Dubai
It's important to choose an iPhone app development company in Dubai that focuses on creating high-quality, high-performing iPhone apps. Ensure that the iPhone app development company in Dubai have a proven track record of creating successful apps and has a team of creative developers. An iOS app developed by a creative iPhone app development company in Dubai is sure to hit the mark and reach the target audience. When choosing an iPhone app development company in Dubai, make sure the quotation you're given matches your budget. Besides, don't be afraid to talk with multiple companies before making your final decision. Remember to leave some extra money for marketing. Contact Number9 for exclusive iPhone application development Dubai.
High-end iPhone application development Dubai
iPhone application development Dubai offers high-end security, a welcome benefit for businesses who are worried about protecting their sensitive data. In addition, it's also easier to get your mobile app approved for the Apple Play store. The Apple play store is a great way to ensure that your iOS application is approved, and it doesn't require an expensive design to be successful. Moreover, iPhone application development Dubai is not only a great way to reach a wider audience, but it is also very cost-effective. Receive cheap iPhone application development Dubai services at Number9.
Best iPhone app development agency
Going for an iPhone app development agency is more expensive than Android, but it's faster. Unlike the Android platform, the process is more complex, and it's not as efficient as iPhone. It's also more complicated to test and update the app. There's a better way to test your iPhone app and get it approved in the Apple Play store. If you're unsure about whether or not it's ready, contact the Apple play store directly. Need a quick and professional iOS app? Turn to Number9 iPhone app development agency. We will provide you with your money's worth.
Work with the most experienced iPhone app development agency
As for the technology used to build iPhone apps, the Number9 iPhone app development agency has been in the business of mobile application development for more than 15 years. With two corporate offices in Kuwait and Dubai, the iOS app development company Dubai boasts a team of 35 talented professionals and a long list of satisfied customers. Its iOS app development company Dubai's team of experts has experience in developing iOS apps for many different types of companies, including Fortune 500 companies. A successful iOS app can be highly profitable. It can generate greater revenue for your business. Get your app developed by the professional iOS app development company Dubai.
Top-rated iOS app development company Dubai
Apple users are very specific. The right iOS app development company Dubai will ensure that it passes the quality standards of the Apple Play store. The iPhone user experience is seamless, and if it's not, you're wasting money. With the right iPhone app design company, you can create an iPhone application that works on the device of your choice. Once you have a strong idea, you can start developing it. Your iPhone app will be successful if you know what you're doing.
Let your ideas become reality with our iPhone app design company
When it comes to hiring an iPhone app design company, it's important to remember that the market is very niche. This means that your app should cater to the specific needs of your target audience. While you need to consider the overall user base before making any decisions about the project, you can choose the most suitable iPhone app design company for the project. Choosing the right iPhone app design company will ensure that your app's success depends on the type of experience of the developers. Let number design a perfect iOS application for your business.
Our iPhone App Development Dubai services include
iPhone app development Dubai services
The experienced app developers of Number9 Objectify, design, build, and deliver best-quality iPhone applications that are ready to be uploaded on the Apple App Store. They have vast experience in iPhone app development and designing. With a skillful and hard-working team of app developers, Number9 meets all the requirements and needs of its customers. While developing an iPhone application for a client, our iPhone app development Dubai team grasps its experience in UI/UX designing, QA testing, and cross-platform mobile development.
The UI/UX design is the determining factor of an application. The creative and professional app designers of Number9 make sure that their client's application suits their business perfectly. A good application requires an amazing interface so that it catches the eye of an audience and makes them revisit the application. Most people abandon applications due to their badly designed interface. That is why the Number 9 iPhone development Dubai team of app developers works hard to deliver the best designs to its clients.
The expert app developers of Number9 take advantage of iOS languages such as Objective-C and Swift as well as add the latest iOS features to our applications. iCloud Drive, Apple Pay, 3D Touch, Siri, and many more features. The list doesn't end here as there are always new updates arriving in iPhones. We know the significance of the features and functionalities of an iOS app when it comes to engaging visitors. Our web developers know what is best for the application and that is why they create simple, elegant, unique, multi-functional, and eye-catching features for the clients.
To develop an iOS app, one needs the right tools and methodologies to perform QA testing. App testing lets you consider various devices, operating systems, and the types of visitors who will connect with your iOS application. At Number 9, we are the experts in custom software and mobile app development for companies in almost every industry. If you want the best from your iOS application, then you need the assistance of a highly skilled team of developers. If you do not care about app testing, then your iPhone app might not meet its true potential. Our professional experts look for any kind of issues in the iPhone application. We make sure your application meets the user's expectations. After that, we look for any weak spots within the interface and try to solve all the issues until your iPhone application achieves a high-quality level that can only be achieved with the best QA testing planning.
iPhone integration services
Marketing is all about making the right decisions and strategies. Your business grows well when you do regular analysis, strategical planning, and convert your visitors into customers. That is why Number9 designs custom integration tools to make your business grow in the eCommerce market. Number9's iOS app development in Dubai tools let you enable custom features to convert your visitors into customers. We offer the best custom iPhone app development Dubai services to our customers. Our amazing iPhone integration services are the reason we are one of the best iPhone app development companies in Dubai.
Maintenance and support services
Unlike most companies who do only offer development services, Number 9 offers complete maintenance and support services to its customers. If an issue occurs with our client's application, we work 24/7 to resolve it.
If You Have Any Questions, Please Contact Us
Our WordPress Website Design Company tries to do its best to provide you with high-quality consultations concerning any question about our services.
Completed projects to the end by our specialists.
A large team of the best specialists.
Completed projects to the end by our specialists.
Completed projects to the end by our specialists.
Why should I choose Number9 iPhone App Development Dubai Company?
Your app is the mirror of your business, so you can not compromise on its quality. Developing an iPhone app by yourself can be a hefty task and to manage that app, you would require more time and better management. To help save your time, you can hire an iPhone application development company. There are a lot of companies for iPhone app development in Dubai, but which one is the best for you? It is the one that fulfills all your requirements. If you want a company that fulfills all your requirements at an affordable price, then you should choose Number9.
Number9 iPhone app development Dubai company works for the empowerment of its client's business. Our job is to create an application that depicts your whole business and attracts an audience at the same time. We have the most experienced and professional app developers who work tirelessly to develop the essential features and functionalities for the client's app. Our app designers craft the most amazing designs with custom themes and UI//UX designs. We offer the services that make your website reach heights. Our integration, development, and app design services have made us the best iPhone App Development Dubai company. Most iPhone application development companies charge a lot of money to their clients. An average person is mostly unable to afford those services. In that case, most beginners and people with low budgets often get left behind. Number9 offers cost-effective iPhone app development services to make sure that even an average person can afford its services.
Our standard working procedure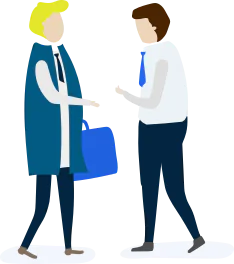 Communicating with clients
Our iPhone app development Dubai process starts by communicating with our clients. We ask about the business and app requirements of our clients and derive various ways to turn their ideas into reality. We offer our ideas to make the application better.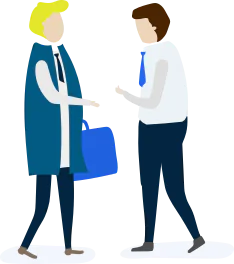 After choosing the requirements of our client's application, our expert team of designers crafts amazing and astounding app designs. They make sure the design suits the type of application. After completing the design, we show it to the client for approval.
After designing the app framework, our professional team of app developers proceeds to core mobile app development. Our experienced iPhone app developers emphasize QA and performance testing to ensure the accurate working of the app.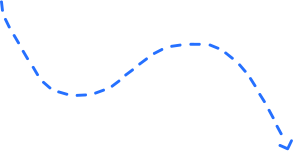 Still, if our client feels if there is something missing with the application, then we make necessary changes until our customer is completely satisfied. As our main objective is to satisfy our clients, we make the application is perfect in every single way.
We ask for the approval of our client, add some final touches, and deliver the application to our client.
Providing top-notch solutions for app development
Number9 uses the most recent technologies, instruments, and procedures to deliver flawless digital solutions that assist businesses in experiencing rapid growth, from iPhone app development Dubai to Android app development.
Frequently Asked Questions (FAQs)
Sign up for our consultation
[forminator_form id="479"]