Redefine your Brand with the Best logo design company Dubai
We help companies discover what makes them unique and channel it into a memorable experience that outsells and outshines their competition online.
What makes us the best logo design company in Dubai?
In this new era, we strive for the best. Best is everybody's demand and Number9 provides the best logo design company Dubai. With our team of experts which include Graphic Design Company Dubai, Logo Makers, Analysts, Strategy Builders, and many more we try to achieve for you, what you have only wished for yet. Number9's professionals combine their efforts and expertise to create a Logo Design that depicts the true image of your business and rejuvenates your brand's identity. With our extensive experience in this field, we have evolved from naught to finest by adapting the best and responsive Logo making techniques.
Creative and Ultra-Appealing Logo Designs
A logo is an ambassador of your brand. It creates the first impression of your brand in the eyes of a viewer. And if your Brand's logo is not appealing the viewer will simply ignore it and move on. In the Digital World, you only have seconds to convenience the viewer that you are the right choice and only then you can convert these viewers into your customers. Number9 logo design company Dubai crafts enchanting Logo designs for your brand so that whenever viewers see your Logo, an image of your products and services will get created in their minds. In this way, they become more interested in your brand and want to connect with it. We being the best logo design company in Dubai makes sure it will work for you
Get assisted by the best logo design company in Dubai
The best logo design company in Dubai will incorporate all categories, including typography, color, shape, and font, into one cohesive design. They should also look into crossovers and variations to create a brand identity that suits the company's needs and brand personality. You may also choose a wordmark, letterform, or emblem to convey your brand's character and identity. Being the best logo design company in Dubai, Number9 delivers expert logo design services.
Best logo design company in Dubai
The best logo design company in Dubai will also take into account the company's larger picture. They should consider the company's fundamental framework, as well as whether it has several brands or sub-brands. The aim of Number9 logo design company Dubai is to keep these different offerings connected, rather than separate, and make them feel like distant relatives. Having the same brand identity for all of these different offerings will help you to make the most effective use of your brand. If your company is a multi-brand organization, you'll need several logos if your product or service has multiple brand names. Number9 logo design company Dubai delivers expert services.
Let the expert logo design company Dubai deliver professional services
The best logo design company Dubai should be equipped to handle a variety of file formats and styles. For example, your design may contain a logo with a range of different types of fonts, colors, or fonts. A high-quality logo design company Dubai will use all of these formats and more, to ensure the highest quality logos for every client. When choosing a logo design agency Dubai, look for a team that has experience in the field and is familiar with the most common graphic file formats. It will make things easier for the Number9 logo design agency Dubai to work with the client and their target audience.
Work with the successful logo design agency Dubai
The Number9 logo design agency Dubai should follow a well-defined process to deliver a successful logo. This will ensure interaction between the client and the team, as well as smooth delivery of the finished product. The process includes the creation of comprehensive master artworks, as well as research and ideation, and asset delivery. During this phase, the Number9 logo design agency Dubai will define the project goals and outline the budget and timeline. 
Why choose Number9 logo design Company Dubai?
If you are running a business then a logo is a must for your organization. It may look insignificant to many business owners but logos plays a vital role in defining the purpose of your firm. All the successful firms have their respective logos that identify these firms in the Market. Number9 logo design company Dubai develops the most authentic logo designs for your business at affordable rates. Our build Logo designs have the following features.
Completed projects to the end by our specialists.
A large team of the best specialists.
Completed projects to the end by our specialists.
Completed projects to the end by our specialists.
Helps Customers to Identify the Brand
Our build logos are more than just mare designs. They are carefully designed to reflect your business's idea. We being the best logo design company in Dubai make sure it leaves an everlasting impression on the minds of consumers. It helps people to identify your brand. It also helps in making connections with your products or services.
Reflects the Nature of your Business
First, our team of  logo design company Dubai get to know you and your business and then write down your main requirements. Then by following these requirements they develop an appealing Logo Design that reflects the nature of your business. In other words, our build Logo Designs define the purpose of your business in a meaningful manner.
Emotional Connection With the customer
Our logo design company Dubai professionals create Logo Designs that build client's association with your products and services. Our build Logo Designs present a positive and the best image of your brand in the eyes of people who see them.
If you have any questions, please contact us
We are the best logo design company in Dubai and our team try to do their best to provide you with high-quality consultations concerning any question about our services.
Logo design company Dubai Work Procedure
Our Standard Working Process includes 5 different procedures.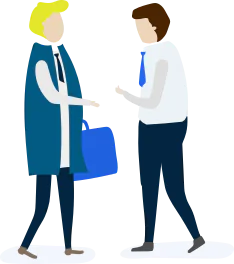 Getting to know you and your business
If you want to rejuvenate your brand with our Logo Designs then give us a call or send us a message through our website and we will respond to you in no time. We are available right now!
We will communicate with you to get to know about you and your business. This encourages us to discover different ways in which we can empower you to enhance your business empire. When we meet with our clients, we also take their ideas about what kind of logos they want for their business.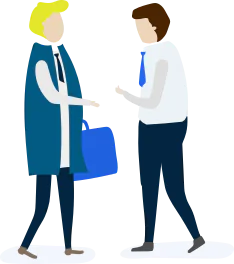 We Consider And Analyze The Work Plan
When we understand the main eideas, we proceed to discussing the work plan and analyzing it.
Our team of experts take your ideas into consideration and develop some sample Logos and present them to you so that you can see and choose for yourself. If you are happy with the designs then they work to provide you with the best Logo Designs.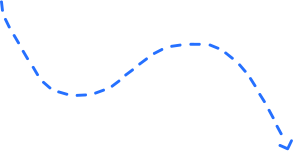 Still! if you feel that something is missing in the provided designs. We take your idea and revise our Designs again until it meets your expectations. After all our main focus is to satisfy our clients.
Delivering the Finalized Logo
Once you are completely satisfied with the logo design. Our team of experts starts to develop the logo using different illustration and development tools and provides you with a fully developed logo in only a small amount of time.
Best Logo Design Company In Dubai FAQs
Sign up for our consultation