Create your online presence with our Magento website development & design company in Dubai
The eCommerce is always changing and people are working hard to keep their business in the online competition. As online shopping is emerging in this era, businesses are trying to take full advantage of it. Having an online store along with a physical store can be a helping aid to your business. Creating an online presence right at the start of your business can be really challenging. Most businesses do not even survive the fast-changing eCommerce industry. At Number9, we make ideas a reality with a mint of creativity. We deliver success with every solution. Choose us to make your business a brand. Empower your business with our Magento Website Development & Design Company in Dubai.
Bring the art to your cart
Here at Number9, we strive to open up your business to new possibilities. We are a leading Magento web development company that has expert level Magento skills. Our experienced Magento developers work tirelessly to provide strong shopfront models to our customers. With total command over the Magento platform, our web development team is adroit in eCommerce practices and strategies. Stand out from the crowd with the help of our Magento development company in Dubai. Get the most out of your online store in the competitive online market with our captivating web designs, responsive web layouts, and SEO-optimized build.
Turn imagination into innovation
The internet is a treasure full of opportunities for all types of businesses in the world. The eCommerce market is so competitive yet full of advantages if one has the ability to hold its power. Establish your online presence today with the help of our Magento eCommerce development Dubai team's professionalism. Our team members are familiar with the eCommerce platform and know what is better for a business. We have got you covered from web design and development to site maintenance. It is not easy to grasp new markets and expand your business on the internet. It is crucial to stay connected with your customers. More than 59% of Earth's population are active internet users. A well-designed and fine-working website allures the audience towards itself. Our team of expert web developers builds websites that turn your ideas into reality. The Number9 Magento development company in Dubai builds websites that perfectly suit our customers and viewers.
Work with the finest Magento web development company
When looking for a Magento web development company, it's important to choose one that is active within the Magento community. The best Magento development company in Dubai will be involved in a variety of local and online events, and should also be involved in community discussions. Not only will this give you an idea of the type of work your developer will be doing, but it will also show you that they are genuinely interested in the platform and the community. Partner with Number9 Magento development company in Dubai for the best results.
Experienced Magento development company in Dubai
Moreover, look for a Magento development company in Dubai with plenty of experience. If a Magento development company in Dubai has been around for a long time, it has probably refined its process and created countless successful stores. You should also consider how large and experienced the Magento development company Dubai is, and how many projects it has successfully completed in the past. Ensure that they have the appropriate resources, skills, and reputation to meet your eCommerce needs. Lastly, you should be sure that the Magento development company Dubai understands the nuances of online commerce. Number9 is the leading Magento development company Dubai. You can always have our assistance.
Top Magento development company Dubai
When it comes to experience, Number9 Magento development company Dubai has been in business since 2009. Its team of dedicated Magento website development company professionals works hard to create online stores that are intuitive, easy to use, and appealing to visitors. Our Magento website development company is committed to making the complicated look simple. They have been an active part of the Magento community since 2009, and their ambition and results speak for themselves. 
Leading Magento website development company
A Magento website development company should follow best practices and ethics and be familiar with the latest web development technologies. A confidentiality agreement should be signed between the Magento website development company and the customer. It must acknowledge the confidentiality of the project and any data related to it. In addition, the client should transfer the intellectual property and other intellectual property to the Magento website development Dubai. If you are not comfortable with these terms, don't hire a Magento website development Dubai company. Number9 Magento website development Dubai company has made itself the leading company in Dubai. You can always contact Number9 for Magento website development Dubai.
Develop a faster website with Number9 Magento website development Dubai
A Magento web development company should be familiar with the latest web development technologies and best practices. This will ensure the highest level of quality and the most productive eCommerce website. It should be able to communicate clearly with clients and be flexible enough to meet their unique needs. Furthermore, the Magento development Dubai should be able to handle the latest technologies. A good Magento development Dubai company should also be able to meet these requirements. If you're looking for a Magento web development company, it's vital to look for Magento development Dubai companies that have experience in these technologies. Being an experienced team in Magento development Dubai, Number9 is your top choice.
Top-notch Magento development Dubai
The best Magento web development agency should be able to deliver on all aspects of a website. A good Magento web development agency will not only provide a high-quality website, but they will also offer a number of services that you need. As long as your Magento web development agency is willing to provide you with an estimate that includes the scope of the project, you'll be able to work with them in a timely manner. The best Magento web development agency will be able to deliver on your requirements and meet your budget. Number9 is the best Magento web development agency in Dubai. Hire our Magento web development company for the best services.
Our Magento development services include:
Custom Magento web development services
We convert your eCommerce website users into customers. With proper customization of your Magento store, we make it possible. The experienced developers and designers of our team always deliver a custom Magento website that aligns perfectly with our potential customers. To do that, we get to know about your business and customers. Number9 helps you integrate your new online store with various third-party platforms to optimize your business potential. Our experts have experience in integrating with our customer's Magento store as well. They can explore potential open-source Magento present third-party integrations for Magento CE and EE, ERP, and POS integrations with Magento multi vendor theme, Magento site, and Magento migration services.
Magento web design services
Design is intelligence made visible. Our Magento designers help you visualize your ideas. Our main goal is to create a website that mirrors your business. We make the website's design suits the business and attracts the audience at the same time. The Number9 team delivers a multi-functional, completely manageable frontend Magento theme development from different formats. The highly experienced UI/X designers of our team ensure simplicity for optimal user navigation. We craft the website following the requirements of our customers. A design that is engaging, purposeful, and creative will help you increase user retention on your eCommerce store. Number9 makes sure their web designs stand out from the crowd. We create an intuitive, responsive, and innovative Magento web design that leaves an ever-lasting impression on your viewers.
Magneto extension development
A wide range of extensions and modules are compatible with Magento. Our dedicated team of Magento can connect your store with the most compatible extensions or even help you develop your own. We can build a Magento extension for your personal eCommerce store. We only provide bug-free code as per Magento standards and extensions that are approved by the Magento marketplace. Our Magento multi vendor theme allows you to build a marketplace where you can earn commission on the products sold by your vendors to monetize your site.
these themes allow you to build a marketplace where you can earn commission on the products sold by your vendors or monetize your site by charging the sellers on your site a fee to sign up
Magento migration services
With our Magento migration specialization, you can easily shift design, templates, data, and more to your Magento online store. Whether you are migrating from another platform to Magento, or from Magento to Magento 2, we provide our ultimate services to our customers for their ease. Migrate from Magento to Magento 2 for a larger eCommerce community. We care about the cost-effectiveness for clients, fast execution for client's work, and data security for customer's proprietary information.
Magento maintenance and support
Most companies build websites for their clients, but Number9 is different. We create an ever-lasting relationship with our customers by providing 24/7 maintenance services. Even after the launch, you can get our help and support for any issue. We offer real-time maintenance management of your websites along with updates that are available. Our team of the best Magento web development company showcases its expertise in the management of your website. Our complete maintenance and support ensure that your store is secure, up-to-date, and optimized. Version updates, adding new features and extensions, and newly released security patches, whatever the problem is, our team backs your all the time.
If You Have Any Questions, Please Contact Us
Our professional support team try to do their best to provide you with high-quality consultations concerning any question about our services.
Why choose us for your Magento website development & design company in Dubai?
There are lots of Magento development companies, but why should you choose us? Number9 sets a standard for its websites. We don't just create websites, we create brands. Our development and design services let our customers compete in the eCommerce market. Our web solutions build businesses. Our expert developers and designers work to expand your business one pixel at a time. Number9 is a complete Magento web development package.
The main goal of Number 9 developers is to focus on the quality of the website. Our websites have a standard, we strictly manage and cover all aspects of the website so our customer doesn't face any issue. Get high-quality web development services with our Magento eCommerce Development Dubai.
Websites with weak security often fall prey to cyberattacks. Our developed websites are completely secure and safe for both user and customer use. You can totally relax on the security of the website. Our security managers ensure the security and safety of your website.
Not having a mobile-friendly website can have a negative impact on your website. More than 50% of internet users surf the internet through their mobile phones. It is crucial to have a mobile-optimized app. Our developers make sure your website is mobile-friendly as we do not let you get left behind.
Website design is the mirror that reflects your business. We work tirelessly to design the best web designs that satisfy our customers as well as the viewers. Our appealing website designs allure the audience and make the people visit your website more often. The Number9 web designers are experts in Magento theme development services.
Our standard working procedure includes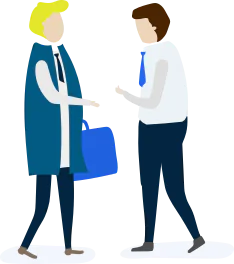 Our services start by communicating with our clients. First, we meet our clients, know about their business, discuss their requirements, and then start the process. This information lets us know about different ways to provide you best website services.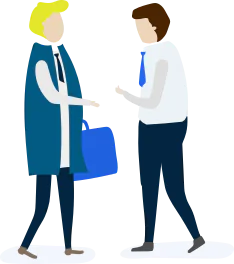 After communicating with the clients, our hard-working Magento designers provide you the best designs for your website. They are shown to the clients and used once approved.
Once the design is approved, we start with the development process. Number9's well-experienced developers implement the ideas by using themes, templates, and strategies. We make sure your website looks astonishing.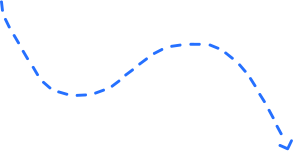 After the development process, the Number9 Magento Development Company in Dubai asks you if you want any changes to your website. You can review it and tell us the changes you want. We keep revising until you are satisfied.
Delivering the final product
After the 100% satisfaction of our client, we add some final touches and deliver them their website.
Development Services for Magento
Like Drupal or WordPress,magento web development company is an open-source content management system. This feature-rich platform's administration interface is incredibly simple to use, which makes content marketing and merchandising easier. One of the most well-liked eCommerce platforms worldwide, Magento website development company is known for its robust digital marketing and merchandising toolkit. Magento is one of the most popular eCommerce platforms in the world and is well-known for its extensive suite of digital marketing and merchandising tools.
Magento is extremely flexible, scalable, and customizable out of the box by providing accessibility and integration with tens of thousands of applications through plugins. As impressive as the Magento development company is, it is even more potent when used in conjunction with a group of professionals who can take your website to the next level. Unleashed uses Magento to create websites that are fully integrated into all of your company's vital business processes and custom-fit to reflect your brand.
Frequently Asked Questions (FAQs)
Sign up for our consultation