Malware Removing Services: Ensure realtime protection with Number9
There are many ways to combat the emergence of malware. The standard approach is to remove Run entries and other common startup files. While these can remove the infection, they can also leave the system prone to future attacks. Another place malware can hide is in the operating system. These are programs that automatically start and run in the background. As a result, they can harbor infections. To prevent malware infections, it's best to contact Number9 malware removing services.
Combat virus with our malware removing services
Using a malware removal tool to get rid of the infection is the most effective way to clean malware. These tools scan the computer for malicious software, as well as other threats that may be present. These programs are essential for preventing the spread of malware. A few other steps should be taken to clean malware from your computer. Disconnecting from the internet is a key step in ensuring the removal of any infections. Remember to disconnect the network once the removal tool has been downloaded. Let Number9 clean malware for you.
Top-notch malware removing services
The main purpose of malware removing services is to detect and clean malware. They help to eliminate the threat by cleaning the infection. In addition, malware can hide in the file system and reproduce itself. Therefore, the best way to protect your computer is to use the best antivirus software. By downloading the latest antivirus software, you can ensure that your computer is free from any threats. Our malware removing services will keep your computer secure. And if you want to get rid of malware completely, you should choose a malware removal service in Dubai that can scan your system without affecting your privacy.
Protect your sensitive information with our best malware removal services
Number9's best malware removal services will also help you get rid of adware. Adware is often bundled with free software and can appear when you are not surfing the web. Spyware is a threat that operates secretly and collects sensitive information. Fortunately, our adware and spyware removal services do a thorough job of detecting and removing these programs by scanning for malware. 
Viruses and malware are not the only threats that plague your computer. By following the advice provided by our malware removal service in Dubai, you can be assured that your computer will be free of these infections. With our scanning for malware services, you can make sure that your computer remains safe and virus-free. There's nothing worse than a machine that's not functioning properly, and it's time to take action. So if you suspect your computer has been infected with malware, make sure you clean malware immediately. You'll need a malware removal service in Dubai to help you get rid of the problem. Hire Number9 and ensure maximum protection of your system.
Related Website Solutions:
Partner with the best malware removal services
Viruses can spread quickly through unprotected systems. If you're not careful, the virus can access your files and even lock you out of your PC. As soon as it is installed, it will remain hidden on your PC and spread to other devices in your network. In order to protect your computer, malware removal service and antivirus are critical. You'll want to be sure to have all of your information protected with malware removal service and antivirus. If you have active malware, you can't be too careful. Hire Number9 malware removal service and antivirus for the security of your system.
Best malware removing services
You should hire malware removing services as soon as you suspect your computer has been infected with viruses. Viruses can ruin your files and lock you out of your computer. But with a malware removal service and antivirus, your computer is guaranteed to be free of malicious software. You'll never have to worry about the virus again, as the malware removal service and antivirus experts are there to protect you. And if you don't trust the antivirus, it's better to hire our malware removal service in Dubai.
Robust website malware removal
Sometimes, your computer will be sluggish for no reason. Symptoms may include pop-up messages from programs you didn't install. Your browser may be redirected to a random website. Your bank account may be compromised. You might think your computer is infected with a virus but that it's just a worm. For website malware removal, you should use a website malware removal service in Dubai. Number9 is your top choice for website malware removal.
Get rid of viruses with our website malware removal services
Another way to protect your computer from viruses is to hire hacked website clean services. This will help you prevent the emergence of a malware that may damage your computer. Your computer can't handle it all if it has a virus. If you have a malware infection, you'll need to update your antivirus product every month or hire Number9 hacked website clean services. In addition, you'll need to keep your computer running to avoid infection-causing adware.
Eliminate errors with our hacked website clean services
Fortunately, you'll find a variety of hacked website clean services to keep your computer safe.
The best malware removal services can eliminate the infection in a matter of minutes. A computer virus can cause your system to run slowly, display pop-ups when you have no web browser open, or even demand ransom money. Once you've discovered the virus, there are several things you need to do to rid your computer of it. Fortunately, many of these issues can be eliminated by hiring our hacked website clean services. 
Restore corrupted data with Number9 hacked website cleaning service
Hacked website cleaning service detection is not easy and takes proper consideration of websites and their owners. Hackers can have back doors to attack their targets. To eliminate malware, you'll need to follow the path of the hackers who have compromised your website. Sometimes, a hacker will try to infiltrate your website through a coding error or system flaw, but you may never know. This is why it's important for you to take preventative measures. Make sure your passwords are changed regularly and use an updated security product. It is always better to hire Number9 hacked website cleaning service for better results.
Clean hacked website with Number9
When you're trying to clean hacked website, you'll need to know the symptoms of a malware infection. Your computer may be acting strangely at times. It might start whirring and running slowly. You may also notice a Google blacklist warning. You should monitor any major changes in your computer's behavior. It is best to use good judgment when it comes to clean hacked websites, email attachments, or pop-ups. You should also be wary of websites with poor security.
Keep safe from viruses
Malware attacks affect thousands of government, nonprofit, and business websites every week. Once you've been infected, recovering can take weeks or months. In this case, a clean hacked website service could come in handy. The Number9 can remove infections on a computer, restore internet security, and clean hacked websites. Then, you can use these hacked website cleaning services for ongoing maintenance, too. We will even help you restore your website to its normal status.
The ultimate hacked website cleaning service
Often, malware will appear on the site of a company's website and infect your computer. To get rid of malware, you need to do a few steps. During this first step, you need to backup all data. If you've been hacked, you might begin scanning for malware. These sites often use phishing techniques. You must also change your browser's settings while scanning for malware to protect your website from malware. While scanning for malware, Number9 makes sure you are secure in all ways.
If you have any questions, please contact us
Our professional support team try to do their best to provide you with high-quality consultations concerning any question about our services.
Completed projects to the end by our specialists.
A large team of the best specialists.
Completed projects to the end by our specialists.
Completed projects to the end by our specialists.
Why choose Number9 Malware Removing Services?
Every website owner wants the best for their website. It is hard to run your business with a lot on your mind. As managing everything and preventing cyber-attacks becomes so difficult, Number9 malware removal service in Dubai can take over your website. Let the experts take control of the security that drives your business to the highest level. Whatever you need for the security of your website, we provide it efficiently. Being a reputable malware removal service in Dubai, we deliver our expertise to help you boost your website performance and keep it safe from cyber-attacks. We guarantee lightning-fast bandwidth speed and maximize the website's up-time. Choose Number9 for the better future of your website.
Our standard working procedure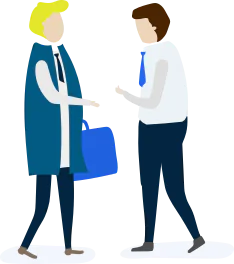 Communicating with client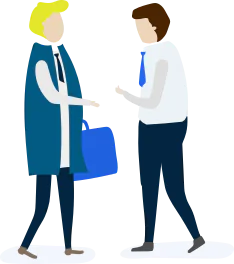 We Consider And Analyze The Work Plan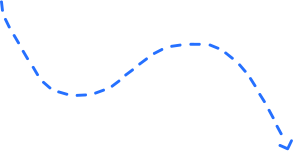 Once Again We Analyze And Check Everything
Frequently Asked Questions (FAQ's)
Number9 is your best choice for malware removal services because of its incredible reputation in the online market.
Yes, we have a vision of helping our clients in every possible way. That is why we provide excellent malware removal services at cheap rates.
Yes, Number9 provides the best malware removal services in Dubai.
Sign up for our consultation