Top Ranking Off Page SEO Services In Dubai
There are main two categories of high quality off page SEO services: contextual links and non-contextual links. Number9 off page SEO in Dubai has a team of experts to take care of both strategies. Contextual links appear in context within the content of an article, including footnotes and references to other websites. Non-contextual links are typically obtained by cultivating relationships online. This type of link can help you gain authority on search engines without compromising the quality of your content. It is also a good way to spread brand awareness.
Best SEO link building services In Dubai
Off page SEO is a complex puzzle that must be assembled correctly to gain the desired results. Besides adding content to your website, you need to make sure that you are attracting your target audience. This requires patience and a lot of time. However, if done properly, it will boost your authority within the industry and attract more customers. Number 9 Off page SEO services mainly focus on link building. The higher your ranking, the more visitors you can expect to come to your site.
Social media broadcast is another important aspect of off page SEO services. Through social networking sites, you can promote your business and increase your brand awareness. You can get your content shared on a variety of social networking websites, which increases its reach and authority. This method also helps in developing new relationships with current customers. This allows your business to stand out from the competition. By providing useful information on social networks, you can make your content more engaging for people.
off page SEO in Dubai
When hiring number9 Off Page SEO Services, make sure that they use backlinking as one of their strategies. Backlinking is one of the most effective methods of off page SEO. By obtaining links from other websites, you can drive traffic to your website and improve your ranking in search engines. Remember, links are the primary way to navigate the web, which makes them extremely important. In addition to enhancing user experience, Off Page SEO Services also increase the authority of your site. Google uses these links in its search algorithm.
If You Have Any Questions Regarding Off Page SEO Services, Please Contact Us
Off-page SEO services include self-created links. These are links created by the website owner to increase its authority and credibility. These backlinks are essentially references that are not created by the website owner but are created by other people. These links are essential to a business's online success and should be done by a qualified Number 9 SEO expert. In this way, your website can be recognized as an authority by users and will benefit from increased traffic.
SEO Off page services
Off-page SEO services can be very beneficial to your online presence. Creating a presence on social media will help you to generate more links. It will also help your website to gain more exposure in the target community. For example, you can build relationships with your target audience and increase referral traffic by building links to your website. This will help your website achieve better search engine rankings. If you have a strong social media presence, it is likely that your customers will find you on the web.
Off-Page SEO Services In Dubai
Link building Off Page SEO Services is another important part of number 9 off page SEO services. This technique is an essential part of getting your website noticed by Google. It is the practice of acquiring hyperlinks from other websites. These links help validate the authority of your website. It is important to note that these links must be relevant and high-quality. Only high-quality, relevant, and authority websites can provide quality links. And, if you do not have any, the low-quality links can hurt your rankings.
Off Page SEO Agency
Link building is an essential component of Off Page SEO Agency. It involves building a rich inbound link profile by gaining links from high-authority websites. The higher the number of high-quality links, the more authoritative your website will be. In addition, the more valuable your links are, the more valuable they are to your business. Creating quality links will help you increase your visibility on search engines and boost your sales. There are many other ways to generate off-page SEO.
Off page SEO in Dubai
Number9 Link building is a complementary part of SEO. It aims to improve lead conversions and the trustworthiness of a website. Off-page SEO can help your business achieve this goal by establishing trust and authority. Using relevant links from reputable sources will improve your brand's reputation and increase the number of potential customers. With a good brand building exercise, you will also get a lot of traffic to your website.
How Number9 Off Page SEO Agency Is providing the Best Backlink Outreach Services?
Number9 Off-page SEO techniques are very important for SEO. Creating relevant links to your website will increase traffic and domain authority. This will increase your search engine rankings. Off-page SEO services also help you submit videos, infographics, and images to various image-sharing sites. By utilizing these methods, your website can be seen by more people. And that will help you get more customers. You will be rewarded for your efforts when you get more visitors.
Guest Post & Forum Posting
Off-page SEO services often include guest posting and forum posting. Though guest blogging does not directly influence your search engine ranking, it can help you reach potential clients. Social media sites are also an excellent way to communicate with customers. Many people use social media to find businesses, and staying active on forums is an excellent way to build a following and attract customers. You should also incorporate social media into your business's offline marketing plan. Almost 93% of marketers now use social media for their business.
Off-page SEO Can Benefit Your Website's Rankings
Besides blogs and directories, off-page SEO services can benefit your website's rankings by promoting the brand. For example, social bookmarking has helped businesses to build relationships with their audiences. This technique can be used to gain valuable links for your website. One way to build links is to participate in associations and join them. If your business is active in several communities, this can help you gain credibility and attract natural links with SEO Off page services. There are many other off-page SEO services out there.
Sharable Images Off-Page SEO Services
Creating shareable images is an off page SEO services strategy that can lead to higher search engine rankings. A common practice is to create an infographic with an interesting and informative title. The creator of the infographic posts it on their website with a link back to the site. This method generates a high-quality backlink while increasing brand awareness. By generating backlinks, you increase your chances of appearing in Google results.
High Domain Authority (DA) Links
Number9 Off-page SEO services also involve obtaining reputable links. The most common form of off-page SEO is backlinking. This process focuses on generating natural links to your website from other websites. These links are essential for increasing the site's search rankings. The more high-quality backlinks you have to your website, the more trustable you're considered by the search engines. In addition to this, backlinks are a key factor in Off Page SEO Agency.
Contextual link building services
Off page SEO in Dubai is an important component of any search engine optimization strategy. While adding quality content is important, it is also important to attract traffic. Strategizing where to place this content is also crucial. When done correctly, off-page SEO can boost your business's authority in your niche and bring you more customers. Link-building is an important part of Off page SEO in Dubai and will improve your website's rankings and authority.
Off Page SEO Agency Dubai
Off Page SEO in Dubai aims to increase web traffic and improve rankings through interaction with other websites. It can help your website gain brand awareness, increase user engagement, and boost ranking. The more people visit your website, the more authoritative it is for search engines. However, even the best content cannot help your site unless it generates quality engagements and backlinks. Therefore, off-page SEO services are vital for your website's growth.
SEO Off page services
Another key component of SEO Off page services is link building. Having links from strong sites will improve your site's overall rankings. These links are the most important type of SEO Off page services for a website. While the process of getting backlinks isn't completely controlled by the owner, it can greatly enhance the success of the website. This method will increase your chances of appearing in search engine results, but it's important to understand that it is essential to achieve high search engine rankings by SEO Off page services.
Off page SEO in Dubai
Off page SEO in Dubai is the most important element of SEO. It is a huge part of a website's ranking. Search engine spiders are constantly monitoring the reputation of websites to determine if they can trust the content on these sites. Adding links to your website can help your website's credibility with the search engines. While it may seem counterintuitive at first, this method is crucial for a website's success.
Off Page SEO Services Process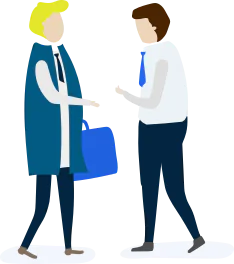 Communication With Clients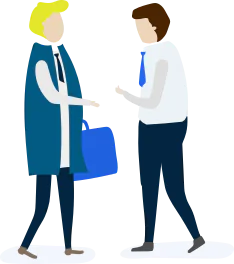 SEO Off Page Strategy Development
Off-Page SEO Services: Totally Legitimate and Spam-Free
One of the most significant ranking factors in search engine optimization (SEO) is the use of links. Your company needs a strategy for enhancing your off-page SEO services and backlink profile if it wants to rank on the first page of search results, which receives 71% of all clicks. At Number9, we provide genuine off-page SEO services that are free of spam.
By choosing the off-site SEO services offered by our SEO company, you do away with the worry and risk associated with working with companies that employ unethical and risky link-building strategies. Instead, you can unwind knowing that you're enhancing your off-page SEO through reputable, ethical methods.
Are you prepared to discover more about our off-site SEO solutions and how they can benefit your company? Discover what our services cover, why businesses pick Number9, and what off-page SEO entails by reading on.
Frequently Asked Questions (FAQs)
Sign up for our consultation