Pimcore Development Services In Dubai
If your business wants to grow at a fast pace, Number9's Pimcore Development services is best for you. 
Pimcore Website Development Services In Dubai​
Pimcore is the ideal platform to develop your web presence. This web application framework has the features of a Content Management System (CMS), Digital Asset Management (DAM), and Product Information Management (PIM). It can be customized to meet the needs of various companies that deal with documents, videos, and photos. With the help of Pimcore, businesses can easily manage these digital assets. If you want Pimcore Development Services, Try Number9 Dubai they are providing best website development services
Using the platform, businesses can process and access real-time data to make better business decisions. They can also integrate their apps with external systems, enabling programmatic ad buying. A dedicated Pimcore development company can help businesses develop digital solutions for web and mobile platforms. The software can be used for digital commerce as well as to create custom solutions. For businesses, Pimcore development services are an essential component of developing a scalable and secure environment for their clients.
PimCore's Products & Features
Number9 Pimcore Development Services include:
Number9 offers custom development services to support the needs of both small and large organizations. These developers work on all aspects of the project, from strategy to deployment and maintenance. With their experience in Pimcore development, you can expect that their projects will be effective and will yield results. Regardless of size, you can count on the success of your Pimcore application. The company provides expert solutions for your mobile and web applications. You'll love working with an experienced Pimcore developer!
Integrated Multi-Channel E-Commerce-Platform
A Pimcore Development Services company offers a variety of services to improve the user experience. The company offers comprehensive services for large and small businesses. With their expertise, they can help you build end-to-end digital experiences. With their advanced services, you'll be on the right track to grow your business. And with Pimcore, you'll be able to leverage the full potential of the technology to enhance your online presence.
Product Information Management
Pimcore is an open source platform for managing the digital experiences of businesses. Leading enterprises worldwide use this solution to create and deliver personalized experiences for their customers. Its flexible framework lets you build and customize the application without having to worry about the code. The software also makes it easier for developers to manage the business's information. So Number9 has the best team of developers who can help you. It can also provide access to information about all aspects of the company. Ultimately, the Pimcore development company should be able to give you all the functionality you need.
Digital Asset Management (DAM/MAM solution)
Pimcore is an open source platform for managing the digital experiences of businesses. Leading enterprises use this software to develop personalized experiences for their customers. Its flexible platform integrates PIM, CMS, and DAM. The developer's team will be able to make the best use of it to meet your business goals. It will be able to deliver customized experiences to consumers and drive increased sales. It can be used to power customer journeys.
Customer Experience & Engagement Management
Pimcore CDP is a powerful platform for businesses to store and manage their customer data. It allows businesses to segment customers based on their interests and demographics, and automate marketing campaigns. Its flexible design makes it easy for companies to scale and integrate multiple information platforms. Its WCM module lets them create and manage their information. It has all of the features of an effective CRM system, including the ability to analyze sentiment.
Marketing Campaign Management
Because of the benefits of Pimcore, you will find it hard to find another CMS with the same features, it will also let you control your marketing campaign. If you are considering developing a website with Pimcore, you should look for a company that has a lot of experience using this software. If you're new to the world of web development, Pimcore is a good choice for a beginner. A team of professionals can also help you with more complex features.
If You Have Any Questions, Please Contact Us
Our professional support team try to do their best to provide you with high-quality consultations concerning any question about our services. As with any CMS, Pimcore is not for everyone. However, it's a good choice for businesses with a small budget. It integrates easily with other platforms. Despite its complexities, it's not hard to use and maintain. It can be used for both static and dynamic pages. There are also some features that are only available on a mobile device. While Pimcore can be integrated into various platforms, it can be difficult to integrate into legacy applications.
Why choose Number9 as your Pimcore Development Services Agency?
A Pimcore Development Company is a perfect choice for your business' digital needs. The single framework that powers the platform combines Digital Asset Management, Product Information Management, and Content Marketing. With Pimcore, businesses can use their websites as extensions of their current operations, testing new marketing strategies, or growing their customer base. It can also be used to manage mobile apps. Regardless of your industry, you'll be able to use the system to its full potential.
A Pimcore Development Company is a great resource for implementing Pimcore into your business. This platform helps businesses access, process, and share data in real-time. A Pimcore partner will be able to customize and extend the platform to meet your unique needs, while keeping it running smoothly. Your website will be highly secure, with the latest security measures and robust configurations to protect your information. It's also easy to expand its capabilities and integrate with external systems.
A Pimcore Development Company will also work with you to design the CMS. The CMS will be used to organize and maintain all your content, and will make it easy for you to change the content whenever you want. Your Pimcore Development Company can help you build an online store that uses the Pimcore platform to enhance their online presence. They can help you achieve your business's goals by creating a website that will meet your needs.
A Pimcore Development Company will build customized digital commerce solutions that solve your unique business challenges. The developers can focus on delivering business value instead of focusing on the thin configuration layer. The framework abstracts recurring patterns and provides predefined APIs and components that make the process easier for your business. With Pimcore, your developers will be free to focus on the core functionality of your website. And your users will be happy, too.
Pimcore is a complete solution for a business. It is designed to help companies deliver personalized experiences across all channels. The platform integrates data management and experience management. With this, your business units can act as one and create a single platform. Your product data will be consistent across all your channels. Your customers will never feel confused when you're not able to find what they're looking for. By using Pimcore, your website can be fully personalized, so your customers will always be happy.
With Pimcore, your company can manage digital assets. You can easily manage hundreds of thousands of photos and videos, and even manage their files and media. This software also provides deep insights into the interests of customers, enabling you to create targeted campaigns. If you're looking for a Pimcore development company, get in touch today. The benefits of Pimcore are many. The platform is capable of handling the complexity of large data, enabling companies to target specific customer segments.
Pimcore is an eCommerce framework for eCommerce businesses. Its advanced capabilities enable companies to aggregate hundreds of products and maintain hundreds of categories. The company can also utilize a Pimcore MDM to manage business information. The platform will allow a business to automate every aspect of its data. Your time-to-market and ROI will both increase. By leveraging Pimcore, your eCommerce business can easily manage a large amount of data.
Pimcore For Enterprise Businesses
For enterprise businesses, Pimcore is a must-have tool. Its powerful platform will help them manage customer data. With Pimcore, you can manage all types of data. You can even use custom data types to manage content. For instance, a product-information management system can store and share products in different formats and provide a personalized experience. In addition to this, it will allow companies to manage content across multiple channels.
Pimcore is an excellent choice for enterprise businesses. The Symfony framework makes it extremely flexible and has several built-in features that allow businesses to create personalized experiences. The company will be able to tailor the platform to its needs. With Pimcore, you can build targeted campaigns that are tailored to your target audience. You'll be able to promote relevant products and services that are relevant to your customers' interests and desires.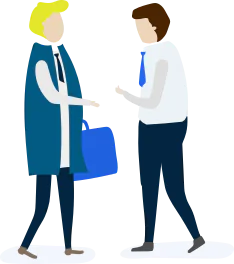 Communication With Clients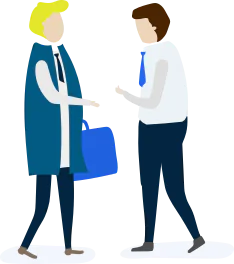 Frequently Asked Questions (FAQs)
Pimcore is the ideal platform to develop your web presence. This web application framework has the features of a Content Management System (CMS), Digital Asset Management (DAM), and Product Information Management (PIM).
Number9 has the best team of developers who's providing following services:
Web Content Management
Integrated Multi-Channel E-Commerce-Platform
Product Information Management
Digital Asset Management (DAM/MAM solution)
Customer Experience & Engagement Management
Marketing Campaign Management
Sign up for our consultation
[forminator_form id="479"]