Experience the power of Pay Per Click with the best PPC agency Dubai
We help companies discover what makes them unique and channel it into a memorable experience that outsells and outshines their competition online.
Your Vision Our Expertise With Our PPC Advertising Agency Dubai
Every business holder is looking for a companion that can hold his hand through thick and thin and can help in escalating his business revenues. If you are also among those people who are looking for the best PPC Agency Dubai then Number 9 Google ads management could be the only choice for you. WHY? Because with our expertise, we have helped thousands of businesses, in brand awareness, generating traffic, and escalating revenue. We are the wolves of PPC who know what to do and when to do it. With the help of Number9, it's easy to win.
Generate Ambitious Growth With Pay Per Click Dubai
Want your business to reach its target audience? With our expert strategies, you can reach the right audience cost-effectively. We will tell you where to target and when to target. We will allure them to choose your goods and services over other providers. With Number9 Pay Per Click Dubai, you will be able to generate leads in a minimum amount of time.
Let Number9 PPC agency Dubai target your ads
When choosing a PPC agency Dubai, it is important to select one that is familiar with Google Ads. The algorithms are constantly evolving and the PPC agency Dubai you choose must be familiar with the changes as well. It is also important to find a PPC agency Dubai that understands how to use other internet marketing strategies to maximize your online presence. An experienced PPC agency Dubai should be able to adapt to these changes as well. There are a few things to look for when selecting the best PPC agency in Dubai. 
Experienced best PPC agency in Dubai
An experienced best PPC agency in Dubai should have case studies on their website. These case studies should showcase their knowledge and effectiveness. Moreover, you should feel comfortable with their approach and work with them to boost your brand's popularity and business. The best PPC agency in Dubai should be able to answer all your questions and provide data to back up their claims. Inquire about their services and the strategy they use. Once you have selected the best PPC agency in Dubai, make sure to ask them for case studies. Number9 is your top choice for pay per click Dubai.
Control your costs with pay per click Dubai
Getting a pay per click Dubai agency with various certifications is also a good idea. While a pay per click Dubai company doesn't necessarily mean huge expertise, they at least prove that they have some experience. Additionally, they should be in a partnership with various platforms. These partnerships and certifications will help you find a pay per click Dubai company that will best suit your needs. A reputable PPC services Dubai agency will also be able to work with the different platforms. It's essential to hire a qualified and experienced PPC services Dubai company to maximize your online presence. Number9 offers top-quality PPC services Dubai.
Benefit from our professional PPC services Dubai
Hiring a PPC services Dubai agency is one of the best moves you can make for your online business. You can concentrate on other aspects of your business and focus on what you do best. Your PPC management Abu Dhabi agency can handle the technical aspects of PPC management Abu Dhabi, including keywords, and other intricacies. In the end, a reputable and experienced PPC management Abu Dhabi agency can maximize your online revenue. In this way, you can focus on maximizing your profits and avoiding costly mistakes. Maximize your profit with Number9 PPC management Abu Dhabi.
Let Number9 PPC management Abu Dhabi manage your campaigns
A PPC Dubai agency should be able to monitor competitor sites and compare their PPC Dubai campaigns to your own. It should also know the target audience of your company. Knowing this information is crucial. A PPC Dubai agency that can use this information to create a successful campaign for you will have a great advantage over an in-house team. If you're looking for a PPC Dubai agency that is more knowledgeable and experienced, you'll be able to focus on your business and its objectives. Hire Number9 for the best PPC Dubai services.
Make your brand popular with Number9 PPC advertising agency Dubai
While there are many benefits to hiring a PPC advertising agency Dubai, you should consider several factors before hiring a service. First, a PPC advertising agency Dubai should be familiar with Google AdWords. The Number9 PPC advertising agency Dubai is also familiar with social media. Another thing to look for in a PPC advertising agency Dubai is their experience. For instance, they should be able to handle both social media and traditional search engine advertising. These three factors will help you to choose a quality agency. Hire Number9 for high-quality PPC services in Dubai
Top-quality PPC services in Dubai
Another factor to look for when choosing PPC services in Dubai is their experience and track record. PPC services in Dubai that have a proven track record can maximize the effectiveness of your advertising campaign. They will have the right experience and the right knowledge to optimize the performance of your campaigns. If you're unsure of what to look for in PPC services in Dubai, don't be afraid to ask them for references. There are many PPC management Dubai agencies out there that have proven success with their clients but Number9 outruns them because of its top-notch services.
Your best choice for PPC management Dubai
If you're new to PPC, a PPC management Dubai agency's expertise will help you get the most from your campaign. The PPC management Dubai agency will analyze your business and research the competition in your industry to determine the most effective PPC management Dubai strategies for your business. After they know your goals and your budget, a professional PPC advertising company in Dubai will be able to help you choose the right company. They can also help you decide whether a particular PPC advertising company in Dubai is right for you. Number9 is a well-reputed PPC advertising company in Dubai. You can get our assistance and get the most out of your ads campaigns.
Reach your target audience with Number9 PPC advertising company in Dubai
While some PPC agencies specialize in a specific platform, others offer a comprehensive service. Some agencies focus on a single platform while others focus on several. While some are hands-on when managing your accounts, some rely on machine learning to optimize your ad campaigns. You can choose a PPC advertising company in Dubai that offers a mixture of approaches. The right choice will be the best fit for your business. It is important to choose a company that works with a trusted partner. There is no better than Number9 to provide trusted services.
We offer a wide range of services
Our wide range of PPC advertising services includes.
We will place your ads on the top pages of search engines. So that you can get noticed by the customers easily.
We will place your ads on third-party websites in the form of images and text to help you in capturing passive customers.
Google Shopping Advertising
With Google shopping ads you can display your products with price when people search on Google.
Many people use social media to search for different products. We will place your business ads on different social media sites to attract those people.
YouTube has become one of the biggest platforms for advertising, we will use this platform to market your products.
Get potential customers cost-effectively from our best mobile advertising techniques.
If You Have Any Questions, Please Contact Us
Our professional support team try to do their best to provide you with high-quality consultations concerning any question about our services.
Completed projects to the end by our specialists.
A large team of the best specialists.
Completed projects to the end by our specialists.
Completed projects to the end by our specialists.
Why Choose Number9 to be your PPC Agency Dubai partner?
Waiting for the new customers? Looking for ambitious growth in your sales? With Number9  PPC Agency Dubai you can be the authority of the competition in an instant. Because when it comes to PPC advertising, we know what we are doing and no other firm can do it better than Number9. Our PPC advertising campaigns are painstakingly customized and optimized to ensure the sky-high ROI you have ever dreamt of. With our PPC advertising campaigns, you can capture ready-to-buy customers fast.
Our devoted professionals make the whole process easy for you. Once you join hands with us, our experts will do everything possible to help you lead the competition.
We keep transparency with our clients. That is why we let them know about every step we take and every strategy we make.
Our expert Gurus' root out the non-performing keywords, improve the quality score, and reduce the per-click cost to increase your revenue. We monetize our work continuously and optimize the ads to get results.
Our PPC Agency Dubai's Working procedure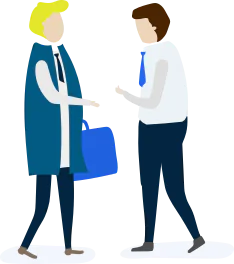 Understanding your business
The first step of our standard working procedure is to arrange a meeting with our clients so that we may get to know about them, their business, and their future goals. Our meeting with the client provides us various ideas through which we can promote their products and services.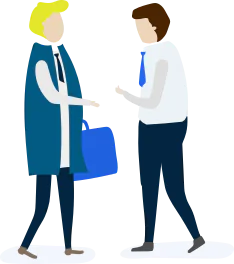 We create a PPC Advertising Agency Dubai strategy so that we may have a complete work plan on how we will promote your business.
Our PPC Advertising Agency Dubai start working on our strategy using different marketing platforms to generate efficient results.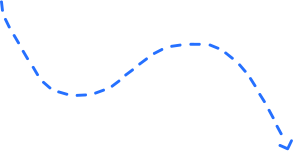 It is advisable to provide all the information before the commencement of the work so that no errors could be made from the start. However, we will revise our strategy as long as you are completely satisfied.
We monitor our work continuously, route out the non-functional areas and modify them to enhance productivity.
Frequently Asked Questions (FAQ's)
Sign up for our consultation