Empower your web identity with our Shopify Development & Design Services In Dubai
Give your customers an artistically pleasing Shopify Intershop for an unforgettable shopping experience. Number9 is a team of top-notch developers ready to assist you with any Shopify-related service. Are you still using physical marketing strategies? Hire our team to rocket your business online with minimal costs. This is the era of eCommerce. Convert internet users into your customers. Eliminate all those physical boundaries. Our eCommerce web solutions can help your business rock the online marketplace. Number 9 provides the best Shopify development services in Dubai. Our team of well-experienced workers is always ready to assist you, so you reach out to your desired customers in an authentic and alluring way.
Expand your business empire
Expanding your business can be a challenging task, but you can make it equally exciting with our help and support. In the era of smart-phone dependent consumers, digital marketing strategies have become competitive. Our team of first-class experts of Shopify Development & Design Services In Dubai shares valuable knowledge of the digital market and gleans business tips to accurately respond to your demographic's needs and demands. Running your business on your own be exhausting with expenses and time-wasting. Our business experts will do that for you by showing you how to scale and improve your services.
Make the right investment in Shopify development Dubai
To hire a Shopify development Dubai agency, make sure you know how much you're willing to spend on the project. A good Shopify development Dubaia gency should be able to provide a portfolio with their previous work. This will give you detailed information about their experience and expertise. You should also look for a positive client and customer reviews to learn more about the Shopify development Dubai agency's activity. Providing references and testimonials from existing customers can also help you understand whether a Shopify development company is the right choice for your business. Being masters at work, Number9 is your best choice for Shopify development Dubai.
Most reputable Shopify development company in Dubai
If you have a large number of products and/or services to sell, Number9 Shopify development company in Dubai can offer custom features and functions. You can also hire freelancers to customize your site to your specifications. The cost per hire should be considered. This can vary significantly between freelancers and established agencies and will be determined by the experience of the Shopify developer Dubai. However, it is always best to hire an experienced and knowledgeable Shopify development company in Dubai. 
Let the best Shopify development company in Dubai complete your project
Number9 Shopify development company in Dubai will be able to ensure your project is done properly. They will ensure that the developer working on your project understands your business's goals and needs. They will also handle any Shopify design and development. They will also be able to inform you of the completion date. If you're unsure about how to customize your store, you can hire a Shopify developer Dubai to do it for you.
Top-quality Shopify design and development
When hiring a Shopify development agency, you must be clear about your budget. Do you need a large team with experienced developers? Then, you must make sure that they have a Shopify design and development team that fits within your budget. A Shopify development agency will work within your budget while giving you the services you need. They should be able to meet your requirements while also matching your budget. A great Shopify design and development agency should be able to work with your goals and meet your budget. Number9 offers the best quality Shopify design and development services.
Promote your website with Number9 Shopify developer Dubai
In addition to building a custom Shopify eCommerce store, a skilled Shopify development agency will also help you with the marketing activities. An expert Shopify developer Dubai will promote your solution and help you market it effectively. They will also optimize your website for SEO. You can be certain that your web pages will be optimized by the expert Shopify developer Dubai. If you don't want to waste your money on an outdated website, you should seek the services of a professional Shopify development agency.
Most professional Shopify web development company
If you are new to Shopify, you should be aware of the different costs involved. A Shopify web development company will charge you a one-time fee, but you can expect to spend hundreds of thousands more in the long run. In order to find the right Shopify web development company, you should first research other similar brands in your industry. A good Shopify development agency will take a holistic approach to your project and address all of your needs and expectations. Being a trusted and reputable Shopify web development company, Number9 thrives to help its customers grow their business. Partner with Number9 Shopify web development company and get the best out of your website.
Top-notch Shopify development Dubai
If you have been considering creating an eCommerce website using Shopify, you're not alone. There are many different ways to go about developing your store with the Shopify platform. Number9 Shopify development Dubai company can build a site for you and they can provide help with your design and functionality. Choose Number9 for the best Shopify development Dubai experience. 
Shopify development Dubai
Creating a development store is relatively easy. For Shopify development Dubai, you'll need a Shopify Partner account. Simply fill out the form, including confirmation of your email address. Once you've set up your account, head to the "Stores" page and add a new store. You'll be given three options for stores. Choose the one that matches your project, and enter a password and URL. Then, you're ready to add a new store. To avoid much trouble, you can choose Number9 Shopify development agency.
Join hands with the foremost Shopify development agency
To get started, you'll need a Shopify development agency. The process is simple. Simply enter your information and confirm your email address. Once you've created your account, visit the "Stores" page to add a new store. You'll see a list of three options. Choose a development store, and enter the URL for your store. Once the store is ready, you'll need a password and a purpose for the store. Our Shopify development agency can do all of this for you. Being a top-quality Shopify development agency, we provide exceptional services.
Best Shopify development company in Dubai
To get started, you'll need a Shopify development company in Dubai. All you need is your business' email address and some information to confirm your identity. Then, access the "Stores" page to add your development store. Select a store name from the list, then click "Add a Store". Your new development store will be listed with a URL. Ensure you select the development store, then click on the "Save" button. Number9 has become the leading Shopify development company in Dubai. Partner with Number9 Shopify development company in Dubai for the best experience.
Leading Shopify development company in Dubai
Shopify marketing agency expertise has a wealth of experience in building online e-commerce stores. The Number9 Shopify marketing agency has expertise in front-end development and design, as well as an eye for user experience. They'll be able to assist you in diversifying your business channels by integrating with other platforms, such as social media or email. Hiring a Shopify marketing agency is a great way to expand your revenue and diversify your sources of income. When you're ready to get started, consider hiring a Shopify marketing agency to help you set up your store.
Let Number9 Shopify marketing agency set up your online store
A Shopify developer Dubai has experience with e-commerce websites and knows the ins and outs of Shopify. Our Shopify developer Dubai has a sharp eye for design and understands the principles of user experience (UX). The Shopify developer Dubai should also be knowledgeable about the integrations needed for marketing and inventory management. A Shopify developer Dubai with an extensive understanding of these systems can be invaluable to your business. The Shopify platform allows you to build a website that is customized to your business and your customers. Hire Number because we have the best Shopify developer Dubai waiting to assist you.
Our Shopify website design services
Number9 Shopify design services include:
Shopify Store Setup Services
Setting up your store on Shopify in Dubai can be a challenging task for any business looking to sell its product online. A business idea doesn't work until you do not know how to create a store. Here at Number9 Shopify web design agency, we have a team of experts who are ready to guide you through all the aspects to set up your online store. Grasp our Shopify theme libraries and get your online store up and running in no time. Number9's premiere Interface Shopify Dubai Designing Services helps it to stand out in the competition. Our team of creative UX/UI designers and Shopify certified developers have a wide collection of interactive, aesthetic, and user-friendly Shopify themes.
Our Shopify website development company offers significant Shopify integrations that ease you in inventory, fulfillment, refunds, and bolling between your store, and automating transactions. Provide a flawless experience by integrating third-party components and platforms with Shopify. Our Shopify integration services include payment gateways, third-party apps or APIs, and adding custom functionalities to make your online store versatile.
Shopify customization services
Give a high-quality user experience to your website with our customization service. We will make your website stand out from the crowd by making sure your Shopify store is appealing on both the web and mobile. Our Shopify development store team enables you to lodge custom functionalities, complicated features, and custom workflows according to your requirements. The Number9 Shopify agency offers not only Shopify customization services, but also custom Shopify app development, Shopify theme customization, and Shopify extensions.
Custom Shopify development services
Want additional functionalities in your store? Use our custom Shopify websites. Our custom website development services take care of all your eCommerce needs. We make sure that the new custom functionalities run smoothly on your website.
Shopify migration services
It isn't easy to migrate from one platform to another especially when you move from a physical store to an online store. Our experts ensure your safe migration from one platform to another. Number9 Shopify Dubai service helps you migrate from your existing shopping platform to the Shopify platform.
Shopify Maintenance services
Whether it is just a small issue or the optimization service of your online store, we are available 24/7 for your assistance. Relax after letting us maintain your Shopify website. We will make sure of the optimum effectiveness of your website. Most services think their job is done when your website is launched, Number9 is different. We offer complete Shopify maintenance services along with development and hosting services. We don't even let a glitch or small bug affect your website. Our Shopify agency maintains your website perfectly whether it is migrated from an older site or even built from scratch.
If You Have Any Questions, Please Contact Us
Our professional support team try to do their best to provide you with high-quality consultations concerning any question about our services.
Why choose Number9 as your Shopify Development Agency?
Your website represents your business. The interface, functionalities, domain, and security features are responsible for the growth of your website. Your website should have what it takes to maintain its position in the online world. Our Shopify developers treat their customers like their own families. They make sure that your website is making progress. The Number9 team doesn't just build a website that only looks good to them. Customer satisfaction is their first priority. They craft websites that meet all the requirements of their customers. Join us to get all benefits in your hands. The reasons to choose our Shopify for web designers team are:
As we know, the whole world uses smartphones to open roam the internet. A website that works on the web will not work on a phone if it is not mobile-optimized. We work to optimize your website for all platforms, so people can open and view your website on them.
Our team of expert Shopify for web designers create an alluring and interactive design for their customer's website. We design clear roadmaps, wireframes, and workflows for your website to work well.
By choosing us as your eCommerce cybersecurity expertise, you can relax for the security of your website. All the products and services we deliver are reliable and 100% secure.
Fast and reliable development
Get the assist of our Shopify services Dubai agency for the quick development of your website. We develop fast and high-quality websites that are second to none in the web development platform.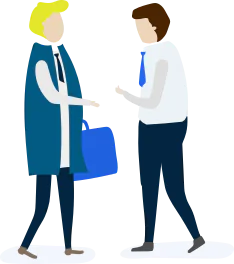 In order to develop a website for you, we should know about your business. This is why we meet our clients, get to know about them and their business, and discover different ways to boost up their business.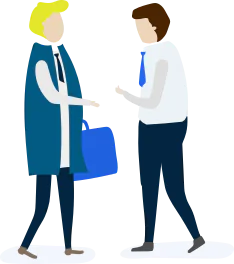 We take information about your website's design requirements and provide you with a prototype that lets you know how your website will look like. Our team's goal is to satisfy our clients. We move forward when the client is completely satisfied with the design.
Our team of expert developers starts the development of your website as agreed on requirements. We help you choose apps that are suitable for your business and install them. We ensure high-quality web development.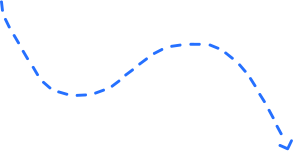 After the development of the website, we test it to check for any issues. We show it to our clients take it to the next level if they are satisfied with it. The ultimate goal of this step is to make sure your website runs smoothly without any bugs.
After having your complete satisfaction with the project, we add some final touches and deliver the website to you.
Frequently Asked Questions (FAQs)
Sign up for our consultation