Twitter Advertising Dubai: Maximize your Twitter ads impact with Number9
Twitter is a highly dynamic and popular social media platform. With over 360 million users worldwide, it has enormous potential to grow your business. In fact, a recent study showed that 79% of Twitter users recommend brands that they follow. In order to maximize the impact of your Twitter ad Dubai, it is crucial to understand the audience you are targeting. By combining this with an accurate and insightful budget, you will be able to create an effective advertising campaign. Why go through this much struggle when you can run a successful ad campaign with Number9 Twitter advertising Dubai company.
Reach the right audience with Number9 Twitter Advertising Dubai
Twitter advertising Dubai can be tailored to a particular demographic, which means your ads will show up when people search for those specific demographics. You can even include certain keywords and demographics to target your audience more effectively. However, these policies are constantly changing, and there are always better and more effective ways to reach a specific audience. For this reason, you need to check the policies of the company you are considering. Regardless of the platform, Twitter advertising can help you reach the right people.
Twitter ad management
There are many benefits to Twitter ad services. The results can be substantial, especially when compared to other forms of digital advertising. For one thing, Twitter is easy to use, and you can create Twitter ad services within your budget. The best part is that you can choose what type of ad you want to promote and how often you would like to run it. Moreover, Twitter Ad Dubai can be easily customized to meet your business objectives. That way, you can be confident that your campaign will be a success. Number9 Twitter account management service can help you reach your target audience efficiently.
Keep your ads updated all the time
When you opt for Twitter advertising Dubai, you should be aware of the rules and regulations. You should know how to choose a good ad and keep it updated. Some of the best Twitter ad services use unique content and tweets. You should also consider the budget you have. You should be able to find a firm that provides Twitter ads that fit your business's budget. So, why pay for an expensive Twitter ad Dubai when you can get the same results for a fraction of the price at Number9?
Using Twitter ad services for marketing is an effective way to reach new audiences. As with any other social media channel, your Twitter strategy should be consistent with your other social media handles. This will ensure that your tweets are relevant to the audience you want to reach. When you choose a Twitter management service, make sure that the agency has a good reputation and a positive track record. They should also have a good track record. And, you can be sure that they will be professional, as well. Being a reputable Twitter account management service, Number9 is your best choice for Twitter ad services.
Boost brand visibility with Number9 Twitter ad management
Twitter advertising services can be effective for many reasons. First, it helps your business reach a wide audience of prospective customers. Secondly, Twitter ad Dubai is a powerful tool to reach your target audience. By creating an account and following relevant consumers, your brand can reach an entirely new audience. This is a great way to promote your brand and make it more visible. You can also promote your business through hashtags. These will appear alongside other tweets and will help you attract new prospects.
Achieve your business objectives with the top-notch Twitter Advertising Dubai company
The effectiveness of Twitter advertising services depends on your business objectives and budget. There are over 1 million active users on Twitter in the UAE, so there is no better place to promote your business than this fast-growing social network. Your advertisements will show up on users' timelines, tweet details pages, and search results. However, you should be selective in choosing a method to best meet your business objectives and budget. There are many types of Twitter campaigns available to meet your needs and fit your marketing budget. Let Number9 Twitter ads management service run your Twitter ad Dubai campaign.
Promote your Twitter ads services campaign with Number9
If you want to reach people in the Middle East, Twitter is an excellent opportunity. This platform is rapidly growing and influences the way brands are perceived in the region. Companies need a Twitter management service with expertise in this niche to maximize the potential of their Twitter advertising services campaigns. Number 9 is a leading UAE-based social media marketing agency that offers a range of services related to Twitter social media management services. The company will work with you to create an effective and successful campaign.
Another way to maximize the benefits of Twitter advertising services is to match your tweets with your other social media accounts. You should also use trending hashtags that correspond to current events and trends. This allows you to make sure your Twitter ad Dubai is relevant to your audience. Number9 Twitter advertising services will be able to track these policies to best benefit your business. This way, your campaign will always be relevant. In addition, Twitter advertising Dubai should be consistent with other social media handles.
Receive higher engagement rates
With over 300 million active users, Twitter is a great way to engage with prospective clients. In addition to being a live conversation, it is an interactive platform. With an automated campaign, you can choose to run your Twitter ad management campaign manually or use a service that automates your campaigns. Once your Twitter ad management campaign has been created, you can then select a date to run the campaign. You'll be able to see how Twitter ads management services are performing for your business.
Another benefit of Twitter social media management is that it provides an effortless and inexpensive way to connect with your target audience. The character limit of 140 characters makes it easy to engage with your followers. It also allows you to customize your tweets for each specific purpose. For instance, a skincare brand can ask their audience about their daily skincare routine and then suggest products based on that information. This type of personalized experience makes Twitter a great way to reach your target audience. The experts of Number9 Twitter management service use their skills and ability to engage more users to market your brand.
Market your brand with the best Twitter advertising Dubai company
Twitter advertising can be done through promoted tweets, which are regular tweets from your company account. Depending on your budget, you can also choose to pay for a testimonial from a consumer. This is a very effective way to get your product or service in front of potential customers. But be aware that hashtags can be expensive, so it is important to research before you spend any money. You can find reputable companies in the UAE with reasonable prices for Twitter promotion services.
Expand your online presence
Twitter management service is a highly effective tool for brands that wish to increase their online presence. There are more than 1 million Twitter users in the UAE, and over half of these users engage in conversation with other users. When your ad appears on a user's timeline, you will be able to respond to questions and solve customer problems, increasing your brand's credibility and willingness to spend. Hire Number9 Twitter ad management company to maximize the power of Twitter promotion services to maximize your return on investment.
Twitter promotion services involve paying for an ad to appear on a user's timeline, or search history, based on their preferences. This allows you to target specific users who may have an interest in your business. In this way, you can maximize your exposure on Twitter and increase your sales. Depending on your business objectives, you can choose to reach certain demographics or add particular keywords to your ad campaign. 
Take control of your Twitter ad management campaign
Twitter advertising Dubai is a simple process, with easy-to-understand terms. Unlike other forms of advertising, you have complete control over the design and content of your campaign. With a single click, you can customize your campaign to achieve your goals. You can create a Twitter social media management campaign based on your business goals and the number of followers you'd like to gain. You can also use the platform's analytics tools to measure how well your Twitter ad management is performing.
Twitter ads management also offers several benefits to advertisers. The best Twitter promotion services will keep track of Twitter's rules and regulations and tailor their tweets to fit the needs of their clients. In addition to getting your business in front of the public, Twitter management services will generate traffic and increase revenue. A certified social media management service in Dubai offers Twitter account management services to companies in the UAE. Once your Twitter account management service campaign is launched, you will begin seeing the results.
Rocket your ad revenue with Twitter advertising Dubai
The most important aspect of Twitter promotion services is that it works in conjunction with other forms of marketing, which is crucial for your company. The right Twitter ads management services will help you gain more followers and increase your revenue. It should also include unique tweets and content, which you can find on other platforms. It's essential to be responsible in your tweets to avoid getting shut down. There are many benefits to Twitter advertising Dubai.
Another benefit to Twitter ads management services is that it reaches a targeted audience. With over 330 million monthly users, it's a highly effective way to reach the target audience you've chosen. You'll get more followers, and boost your brand's SEO with Twitter ads management services. The cost of Twitter ads management services is low, and you can even choose the type of ad that is best suited for your budget. There are many different options available, so you can choose the one that works for you. Hire Number9 Twitter account management service to boost your ad revenue on Twitter. 
Build your brand's exposure with the best Twitter marketing agency in Dubai
Using the best Twitter marketing agency in Dubai can provide your business with a great deal of exposure. This platform is constantly evolving, and the rules of advertising on Twitter have changed. You can reach thousands of people with your ads, depending on your audience and location. The best Twitter marketing agency in Dubai can help you create your marketing campaigns on Twitter to maximize your return on investment. They can also offer detailed feedback regarding how well your messages are performing. Let's take a look at some of the benefits of hiring the best Twitter marketing agency in Dubai.
Best Twitter marketing agency in Dubai
The first benefit of using a Twitter marketing agency is the flexibility they provide. You'll have the opportunity to tailor your campaign to match the voice of your brand, and you can take advantage of their hyper-detailed targeting features. Another benefit of Number9 Twitter ads agency is the ability to make your ad reach your target market. With our Twitter ads agency, your message is amplified and targeted to your specific demographic. With the proper Twitter ads agency, your ad spend will be working for you instead of being wasted.
Let the top Twitter ads agency run your ad campaign
You'll get proactive Twitter advertising solutions from the Number9 Twitter ads agency. They help small businesses grow faster through proactive marketing and a warm, welcoming brand personality. Due to the increasing reach of Twitter, Number9's services increase both sales and brand awareness. 
If You Have Any Questions, Please Contact Us
Our professional support team try to do their best to provide you with high-quality consultations concerning any question about our services.
Why choose Number9 Twitter Advertising Dubai company?
You can find a lot of agencies for Twitter social media management but what makes Number9 Twitter social media management your best choice? There are numerous reasons why. Being a top-quality Twitter account management agency, we display the positive image of your brand in front of your Twitter target audience. Small businesses often find it hard to market their brand by investing in big organizations. As they do not have a big budget, they can market their brand on the Twitter social media platform. But without any experience in Twitter marketing, they waste their time and money. To help get out of this situation and get the best out of your business, Number 9 offers the best quality Twitter marketing services.
We are a team of experts that offer first-class Twitter marketing services to small businesses. We are considered the best Twitter ads management services because of our fantastic reputation in the online market. Our customer reviews speak for themselves. We have a vision of helping small businesses make progress in the online market without having to worry about the prices. As a team of passionate Twitter ads management services, we provide excellent Twitter marketing services to our customers and are determined to do so in the future.
Unlike other Twitter ads management services that charge too much of their customers, Number9 provides cost-effective services. The main goal of our company is to help small businesses grow in the online market. As small businesses are not able to invest too much in their business, marketing is their best option. That is why we provide affordable price plans to help our customers grow their brand and tell their brand story. We work for the satisfaction of our clients. Whenever they have an issue with our services, we try to resolve it as soon as possible. This is what makes us the best Twitter account management service.
Our standard working procedure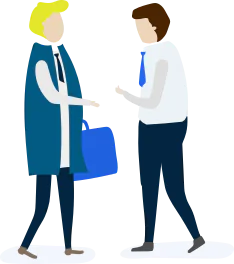 Communicating with Clients
First, we communicate with our clients directly. This way, we get to know about their business and requirements. We hear our client's ideas and provide ours to make them even better.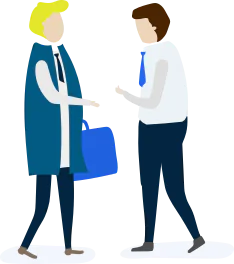 Consider and Analyze Work Strategy
After communicating with our clients, our experts devise various strategies for your Twitter account management campaign. Then, we analyze our strategies and calculate their success rate. To provide you with the best solutions, we choose the strategy that generates the best results at an affordable price.
After analyzing strategies, the hardworking team of the Number9 Twitter ad management works tirelessly to manage your business account.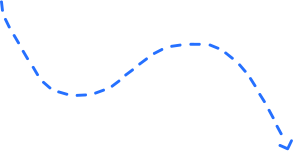 Still, if you feel something is missing, our team quickly makes the changes for you. We keep revising the project until it completely satisfies you.
After getting the approval from our client, we add some final touches to the project and deliver it to them.
The AWARD-WINNING Number9 Digital In order to produce successful results, the Twitter advertising agency combines a strict DATA-DRIVEN focus with a BRAND-CENTRIC approach to ad development.
Many brands have already benefited from our assistance in using Twitter to increase sales and brand awareness. We'll give you the same value, so you can rely on us.
Utilize the enormous marketing potential of Twitter by working with a team of Twitter advertising experts.
When compared to other social media platforms, Twitter advertising agency stands out in many ways. Working with a team that fully comprehends how it is unique will help you make the most of it as a marketing tool.
From the perspective of marketers, Twitter continues to be one of the most valuable social media platforms. Twitter has 145 million monetizable daily users worldwide, 44% of US 18- to 26-year-olds (a lucrative demographic) use it, and 41% of US Twitter users earn more than $75,000 annually. They are therefore above-average earners and consequently above-average consumers.
Three main formats exist for Twitter advertisements agency featured Tweets:
To increase their chances of being seen by their target audience, advertisers can promote specific Tweets. brand logo
Promotional Accounts
Identified accounts Users who don't already follow them on Twitter but might be interested in them will be given suggestions. brand logo
Trending favorably
A particular trending topic can be "taken over" by marketers for 24 hours using the Promoted Trends feature. Users who click on the link in the list of trending topics will see their Promoted Tweet at the top of the feed. brand logo
This alone demonstrates how crucial it is to launch a campaign while working with a seasoned Twitter marketing agency in Dubai. You must pick the kinds of ads and tactics that will best aid you in achieving your objectives. The right marketing team understands how to do so.
Twitter provides a range of particular ad formats, such as text-based ads, video ads, images, and more, within each broad category. Marketers have the option to target particular users using the platform according to gender, language, location, age, and a number of other criteria. Like many other social media platforms, Twitter advertising agency offers marketers a variety of monitoring tools to make it easy for them to see whether their campaigns are succeeding as planned.
It is obvious that Twitter advertising may be able to assist a brand in connecting with a sizable and active audience. They only need to collaborate with Twitter marketing agency in Dubai specialists who are well-versed in the platform's tools and capabilities for advertising. That is the best way to maximize the return on investment from a campaign.
Twitter Management Service- FAQs
Sign up for our consultation
[forminator_form id="479"]