VPS hosting Dubai: Create a stronger web identity with Number9
There are a number of benefits to VPS hosting Dubai. Unlike a shared hosting service, which is expensive and does not offer many features, VPS servers offer complete control over your server's resources. They also come with root access, which allows the administrator to create and delete users, groups, and subgroups. Let Number9 provide its VPS hosting services to grow your website.
Take control of your website with Number9 VPS Hosting Dubai
Number9 VPS hosting Dubai is a great way to host custom websites. The server should be robust and scalable and have a full software suite. Many virtual private server services in Dubai provide low prices but don't have all the features you need. Hiring Number9 VPS Hosting Dubai will allow you to enjoy complete control over your website, as your entire server will be dedicated to your account. The best part is that you'll never have to worry about glitches or outages with a VPS.
Top-notch VPS hosting Dubai
Number9 VPS hosting services Dubai offer unmetered bandwidth and disk space for a fraction of the cost of dedicated hosting. You can install applications and change operating systems whenever you need to, and a virtual private server hosting Dubai will even give you full control over your server's configuration. In addition to allowing you full control over your server, Virtual Private Server Hosting Dubai includes regular updates and configuration management. A dedicated server is an excellent choice for a high-traffic website, so make sure to hire Number 9 for better results.
Smarter and reliable Virtual Private Servers Dubai
In addition to being a low-cost choice for those who have a high-traffic website, virtual private servers Dubai are a great choice for people in the region. It offers a high level of flexibility for websites, as it allows you to use more resources for less money. This means that you can maximize the resources of your server and maximize your profits. If you have a budget, you can always opt for a Number9 VPS hosting Dubai.
Customize your website with the expert virtual private servers Dubai
Apart from being affordable, Number9 VPS Hosting services providers offer complete control over its physical servers. Its root access feature allows the administrator to install third-party software and reduce hosting fees. Moreover, you can customize your website with more features than a shared hosting service does. This flexibility is an important factor for those who want to make sure that their websites are unique and optimized. 
Receive high levels of flexibility with virtual private server hosting
Having a virtual private server hosting in Dubai is an excellent option for those who have a large number of visitors. Its ability to scale up quickly means that you will have more space to accommodate more users. Therefore, it is worth taking advantage of virtual private server hosting Dubai. We offer a variety of advantages to our clients, and you can find the right one that suits your business. Number 9's cost-effectiveness and flexibility will help you save money.
Secure VPS hosting Dubai
A virtual private server hosting Dubai is ideal for those who wish to protect their data from external factors. It offers 100% server isolation so that no one can access your data. This is crucial for keeping your business running smoothly, and a virtual private server hosting Dubai can be an excellent choice for your business. You can enjoy the benefits of a VPS in Dubai by contacting a company with a reputable reputation. Number9 virtual private server providers offer excellent customer support and a host of other benefits.
Most admired virtual private servers providers
VPS Hosting Services Dubai is the perfect solution for businesses that are not ready to pay for a dedicated server yet. It can provide the flexibility that your business needs, while still allowing you to grow. Unlike shared hosting in Dubai, VPS hosting services Dubai are much cheaper and have more benefits. Depending on your requirements, virtual private servers Dubai can be a great choice for your business. If you need a reliable server for your business, Number9 will be able to provide it for you.
Let the professional virtual private server providers boost your website performance
If you are looking for the top virtual private server providers that will offer you the best performance and security, Number9 virtual private server services in Dubai may be the best choice for you. This type of virtual private server provider allows you to manage your website without worrying about how much bandwidth your website is using. This type of server is ideal for business websites that need to run a complex database. Its security and reliability are unparalleled. A cheap VPS hosting Dubai service is the perfect solution for your business if you need to run a WordPress website or a business application.
While dedicated servers offer higher performance, VPS hosting in Dubai is more cost-effective. With VPS, you pay only for the resources you need and are not limited to the resources you purchase. Plus, you can make changes quickly, select your operating system, and scale your resources as needed. And, you can choose how much storage you need, which is very convenient. And, you can also customize your Dubai-based VPS server as needed.
Cheap VPS hosting services Dubai provide high availability, which is crucial for the success of any website. The virtualization technology helps isolate and separate components for each user. This means that you can have a more reliable server, and your website will always be available. Because you will be able to access your virtual server's root console and web server control panel, you can make updates to your site at any time. You can even change your operating system later with ease. Hire Number9 and receive cheap VPS hosting services Dubai.
Your best choice for virtual private servers services
The benefits of Number9 virtual private server services are plentiful. Not only will you have full control over your website and applications, but you will also have much lower downtime. In addition, you will receive scheduled backups of your site, which will allow you to recover important data if something happens to the server. Managed and unmanaged virtual private servers services come with more technical support and will cost you a little more, but you can also get a great deal of support from Number9.
Secure virtual private server services
The benefits of virtual private servers Dubai are many. The security of your site and data is increased and a better server is better. With cheap VPS hosting, you get more processing power for less money. And with more storage space and memory, you can maximize your resources. This means fewer chances of data loss or corruption. And you can enjoy more features. With Number9 VPS hosting Dubai, you can enjoy a more secure environment, and all this without breaking your budget!
Our VPS hosting Dubai services include
At Number9, we set up a private environment for data processing with our top-quality VPS hosting services in Dubai.
Operating system flexibility
Whichever operating system you have, we can set up our VPS hosting services for you.
We provide bandwidth according to what is required by the client.
At Number9, we establish several database platforms in VPS hosting services.
At Number9, we offer secure VPS hosting services in order to prevent the client's website from cyber attacks.
At Number9, we offer our top-notch managed hosting services 24/7 so the client does not have any issue with their website performance. 
If you have any questions, please contact us
Our professional support team try to do their best to provide you with high-quality consultations concerning any question about our services.
Completed projects to the end by our specialists.
A large team of the best specialists.
Completed projects to the end by our specialists.
Completed projects to the end by our specialists.
Why choose Number9 VPS hosting Dubai?
Every website owner wants the best for their website. It is hard to run your business with a lot on your mind. As managing everything becomes so difficult, Number9 VPS hosting Dubai can take over your website. Let the experts take control of the technology that drives your business to the highest level. Whatever you need for the improvement of your website, we provide it efficiently. Being a reputable VPS hosting Dubai provider, we deliver our expertise to help you boost your website performance. We guarantee lightning-fast bandwidth speed and maximize the website's up-time. Choose Number 9 for the better future of your website.
Our standard working procedure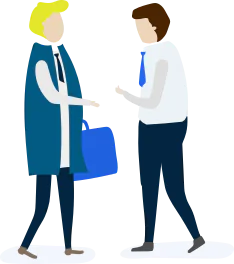 Communicating with client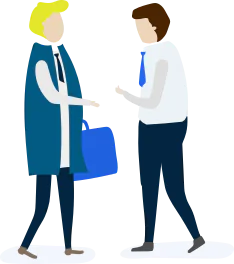 We Consider And Analyze The Work Plan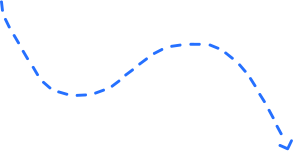 Once Again We Analyze And Check Everything
Frequently Asked Questions (FAQ's)
Number9 is your best choice for VPS hosting because of its incredible reputation in the online market.
Yes, we have a vision of helping our clients in every possible way. That is why we provide excellent dedicated server hosting services at cheap rates.
Yes, Number9 is the best VPS hosting service in Dubai.
Sign up for our consultation