Strengthen your brand image with Number9 Graphic Designers In Dubai
Do you want to establish a gleaming first impression of your brand? Partner with the best Graphic designers in Dubai and maximize your business growth in no time.
Communicate your business ideas through the best Graphic designers in Dubai
Graphic designers are professionals who use their design skills to create layouts, platforms, and other forms of communication. The discipline of graphic design can be defined as the creation of visuals to communicate ideas and experiences. From simple logos to complex websites, these artists work with the goal of making the best possible impact. Anyone can find graphic designers in Dubai if they try to. Check out Number9 graphic designers experts to find the perfect fit for your needs.
graphic designers in Dubai
There are several kinds of graphic designers experts available in the city. They can be hired for architectural projects and realistic renderings, and also work on business magazines. Many of these artists are available on Number9, a local platform that allows you to maximize your brand growth with top-notch graphic designing services. These creative professionals will work with you to create a final product that will meet your expectations. If you need a professional for your business, Number9 graphic designers in Dubai are an excellent choice. This type of design is used for physical products, such as a magazine or a brochure.
Promote your brand through scintillating graphics
The work of Number9 graphic designers in Dubai is very diverse. They will work with you to develop the final product. They will help you develop your brand, initiate marketing campaigns, and brand your business. In Dubai, you can find many graphic designers who are available for hire. You can also try searching for a professional graphic designer in Dubai. You will be able to find one who meets all your requirements and budget at Number9.
Work with the best graphic designers in Dubai
There are several ways to find the right graphic designer in Dubai. There are many online directories, and Number9 is the best platform to provide you with an excellent graphic designer Dubai. The site also features information on the services of different types of graphic designers.
Enhance user experience with the expert graphic designers in Dubai
Number9 graphic designers in Dubai can be hired by any company even a small business. Our graphic designers experts can work on your design needs to create a great website. Whether you need a business card or a logo, you need a professional who can deliver on their promises. The best way to find a professional is to start looking for the right graphic designers experts and then evaluate their work. If you're interested in making the most out of your business, then choose Number9 graphic designers Dubai company.
Graphic Designers In Dubai
If you're looking for a graphic designer in Dubai, then Number9 is where you should go to. The Number9 graphic designers in Dubai connect clients with designers. By looking at their portfolios, you'll get to see how professional graphic designers Dubai can work for your company. If you're looking for a professional in the field, choose Number9; the graphic designers experts.
Boost brand recognition with Number9 graphic designers Dubai
You can learn new skills and graphic style principles by attending a training course in Dubai. Various courses are offered, such as Adobe Illustrator and Adobe Indesign. You can also learn more about color theory and style principles. These courses are conducted in a well-equipped and professional facility in Dubai. Moreover, you will get to work with highly experienced and qualified faculty. There are many benefits of taking up a graphic design course in Dubai. Although, it is even better to hire a Graphic designer Dubai company. Number 9 is such a type of company that can help you establish your brand recognition.
Graphic Designers In Dubai
It is very important to hire a professional graphic designer Dubai if you want to have a professional website. While it might seem tempting to hire someone who is not experienced or skilled, most business owners know the consequences and therefore prefer hiring an expert. Number9 has such graphic designers experts. The creativity of a graphic designer is crucial for a company, so you should find an agency that has creative and experienced designers. Number9 graphic designer Dubai company has experienced graphic designers ready to help you promote your brand image efficiently.
Establish your brand identity
When hiring a graphic designer Dubai company, ensure that you select a company with experience in the field. A good designer will have extensive knowledge in designing and developing websites and advertising materials. If you're looking for a company in the UAE, you can hire Number9 graphic designers Dubai company. We have a list of graphic designers that offer their services. 
Work with the best graphic designers Dubai company
Number9 can also help you establish a brand. We can help you establish your business brand and initiate a campaign for it. If you're looking for a company that has experienced and talented graphic designers, Number9 can be a perfect choice. You can find the best specialist for your needs and budget on Number 9. You'll be glad you did. The team of professionals at Number9 is knowledgeable and experienced, and you'll have a successful website.
Make your brand stand out with the professional graphic designers Dubai
Number9 creates aesthetic concepts for their customers. We sketch designs by hand and communicate them with the customer. We also set up the general design and production layout for different applications. For example, they can create a layout for an advertisement, pamphlet, magazine, or record. The goal of a professional graphic designer is to make a product stand out from the rest and make a brand. The team's experience will help you find the right specialist for your project.
Number9 is a specialist in visual arts and graphic layout. We are specialists in visual arts and create a design using photos, typography, and activity graphics. Our expertise is crucial to the success of your company. We will be able to deliver the final product on time and with great style. If you need a design for your website or an advertising campaign, the best choice is hiring graphic designers in Dubai. They can offer quality designs at affordable rates.
Your idea, our expertise!
Whether you need a logo for a website or a corporate brochure, a graphic designer can help you make it stand out from the crowd. They can work from home and deliver the finished product on time and within the deadline.
While it is possible to work from home, graphic designers must be familiar with the city's culture and its people. Their jobs include collaboration with clients and management. In their job, they need to have a professional point of view. Besides collaborating with clients, graphic designers create publications and advertisements that are visually appealing and informative. They also develop a logo. In order to succeed, you need to be an expert in your area. Why consume this much time when you can make your website look better with the finest graphic designers in Dubai. 
Raise the bar with the professional graphic designers in Dubai
The skills and experience of Number9 graphic designers will help you stand out from the competition. These professionals specialize in visual arts and layout. They can make a logo, a banner, a poster, or a brochure utilizing different media. They can also develop email templates. In addition to creating designs, graphic designers can create a brand's identity through its content.
If You Have Any Questions, Please Contact Us
Our professional support team try to do their best to provide you with high-quality consultations concerning any question about our services and help you communicate with Graphic Designers In Dubai team.
Why choose Number9 graphic designers in Dubai?
Number9 is not just a name, it is a brand itself, and it has made an inspirational image in the online market due to its amazing and mind-blowing services. We have stood out among many graphic designers in Dubai with our top-quality services and the never-ending trust of our clients. Number 9 is not like other graphic designers in Dubai that charge their clients too much and provide low-quality service. People who are new to online business or have less experience in it, often fall prey to fraudulent websites. Scam websites attract people by charging lower prices, people fall prey to those scam websites and lose their money. And some graphic designers Dubai charge too much from their clients that most of them can't even afford them.
But Number9 Graphic Design Dubai company is nothing like those companies. We make sure that everyone can afford our graphic design services. That is why we offer cost-effective services to our clients. In this way, even people with a low budget can run their business easily. 
Our team of authorized graphic designers works tirelessly to provide you with the best graphic design services. Even after the final delivery of your project, our team is available 24/7 for your support. No matter what the time is, you can get our assistance and fix all your issues related to graphic designing with a team of Graphic design companies in Dubai. Because of the tireless work of our professionals and the trust of our clients, we have become one of the top graphic design companies in Dubai. Hire us for a mind-blowing graphic design experience.
Our standard working procedure for Graphic Design Agency in Dubai includes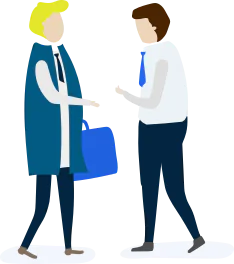 Communication with clients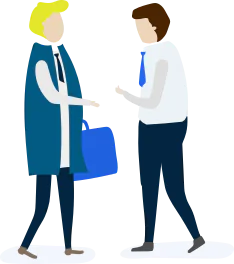 Considering and analyzing work strategy
Frequently Asked Questions (FAQs)
Sign up for our consultation